Khabib Nurmagomedov Assures a Super-Fight with Georges St Pierre
Published 08/30/2019, 12:39 AM EDT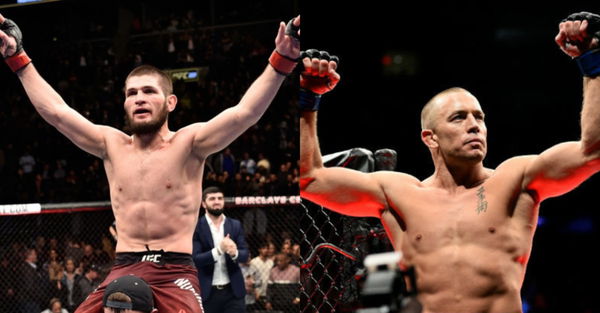 ---
---
Khabib Nurmagomedov and George St Pierre. Two of the biggest superstars in UFC history. Fans have been fantasizing about this super fight between arguably two of the best wrestlers in UFC. However, the dream super-fight became almost unattainable, as George St Pierre announced his retirement not so long ago.
ADVERTISEMENT
Article continues below this ad
Even if both Khabib and GSP wanted to settle the 'best in the world' argument, inside the octagon, the UFC was not too interested. In a recent interview with ESPN, Khabib talks about the reason why Dana White didn't want this fight to happen.
As per Khabib, Dana White said:
ADVERTISEMENT
Article continues below this ad
"George always comes back, wins the title and leaves."
Well, George has done that on multiple occasions, and the UFC doesn't want the champion to not be able to defend his title. Considering how big a star Khabib is, if GSP comes back, beats him, and then leaves, it will cost UFC dearly.
ADVERTISEMENT
Article continues below this ad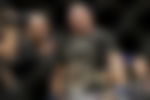 Talking about the super-fight with GSP, Khabib admitted that he wants to fight GSP after Dustin Poirier and Tony Ferguson for his legacy. He also said that he will make this fight happen because he and GSP are two big names in the fight business.
"George St Pierre is a big name. And I am the champion. We can do whatever we want. This is UFC, this is not NBA or Soccer. We can do whatever we want because of the two names. Me and GSP. Like Conor did with Mayweather. Same thing. When you have a big name and your opponent is a big name. you can make a super fight. This is about PPV. Everything is about the number".
ADVERTISEMENT
Article continues below this ad
Well, a few days ago, with an interview with Chael Sonnen, George indicated that he might be interested to fight Nurmagomedov for his legacy. George said that he wanted to become the first triple champ of UFC by beating the Russian. With Khabib being so confident about the fight, we can expect a show down for the ages when/if Khabib Nurmagomedov and GSP step into the octagon to fight each other.