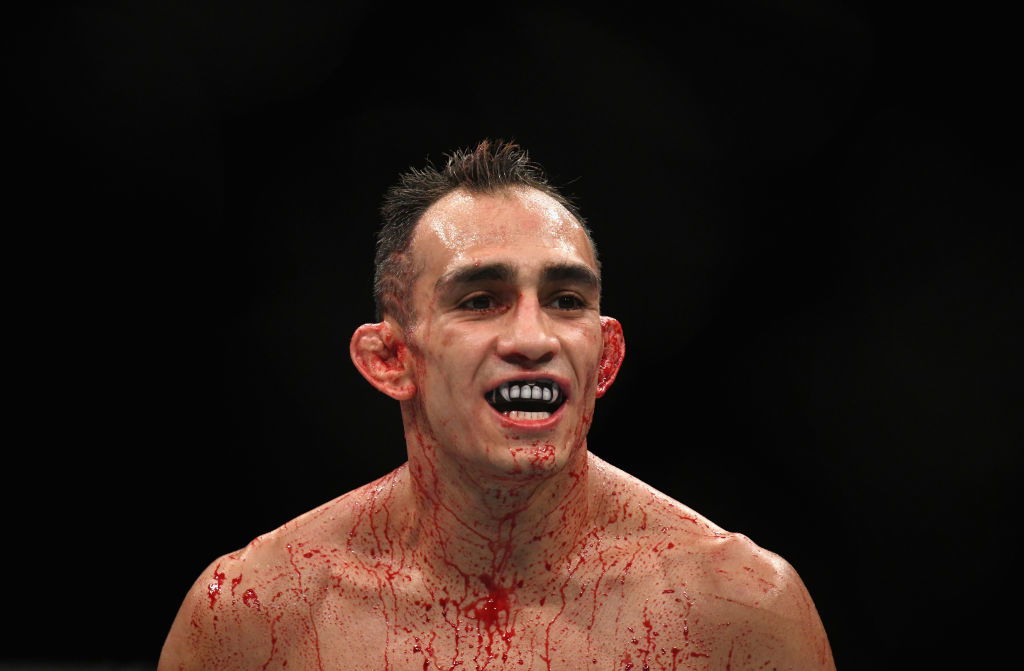 Khabib Nurmagomedov recently featured in an interview with TMZ Sports. He answered various questions ranging from his upcoming fight with Tony Ferguson to a possible rematch with Conor Mcgregor.
The Eagle had some rather interesting views to share regarding his next opponent. The interviewer asked Khabib whether Tony Ferguson will be his toughest opponent. To this, Khabib replied,
"Yes. I think, in my opinion, in (the) last couple of years I compete(d) with guys like Barboza, Dos Santos,… Conor, Poirier, Laquinta. All of these guys (are) not tough like Tony Ferguson."
There we have it. Finally, there is someone on the UFC Roster who is actually considered to be tough by the unbeaten Nurmagomedov. Carrying on with his answer to the question, Khabib stated that whenever he watched his earlier opponents fight, he would get a feeling that he could beat the guy.
Yet, in Ferguson's case, Khabib said, "Now, I have real motivation. This is (a) very very tough opponent."
Khabib Nurmagomedov working extra hard ahead of fight with Ferguson
Khabib Nurmagomedov stated that he is working extra hard for UFC 249. While maintaining that he always focuses on his training and put in a lot of effort, he mentioned that an opponent like Tony Ferguson warrants special attention.
According to Khabib, Ferguson is a better fighter than all his previous opponents. This makes the upcoming bout all the more exciting, as The Eagle has never spoken so highly of any opponent, that too before the fight.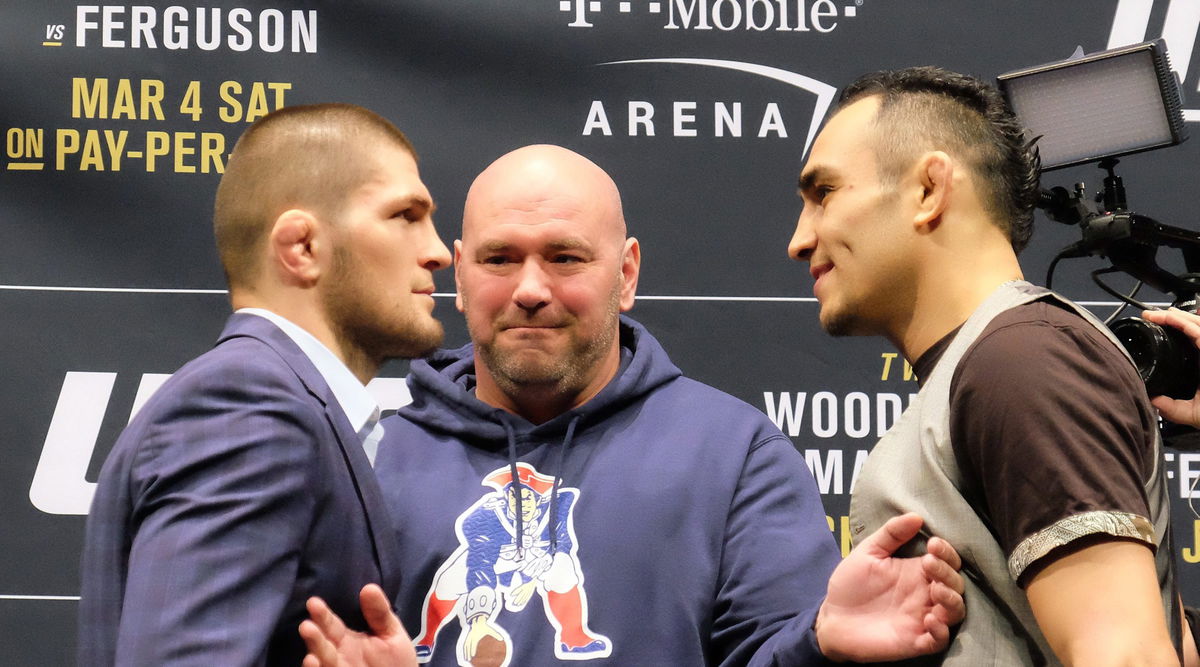 The two will lock horns at Barclays Center in Brooklyn, New York on 18 April 2020. Yet, this not the first time that a fight between the two has been fixed.
In fact, there have been four such instances that the pair was matched up to fight. Unfortunately, all those fights were canceled due either of them undergoing recovery for some injuries.
Now, all fingers remain crossed till 18 April. The result of this fight has a huge chance of completely altering the landscape of the Lightweight division, primarily because of the eagerly awaiting Conor McGregor. Ferguson's victory may cause Conor's plans of a rematch with Khabib to take a huge hit.
The fact that Khabib is training much harder for his fight with Tony is a real testament to Tony's skills. "El Cucuy" Ferguson is currently on a 12-fight winning streak which is already the longest in UFC Lightweight history.
Also read: Eddie Bravo Explains How Tony Ferguson Will Beat Khabib Nurmagomedov
Do you think The boogeyman will be able to further his streak? Or will The Eagle emerge unbeaten yet again?
Continue the conversation on Telegram, join other MMA fans on MMA Fans Group