Khabib Nurmagomedov : "My Plan is to Finish Dustin Poirier"
Published 08/30/2019, 4:43 PM EDT
By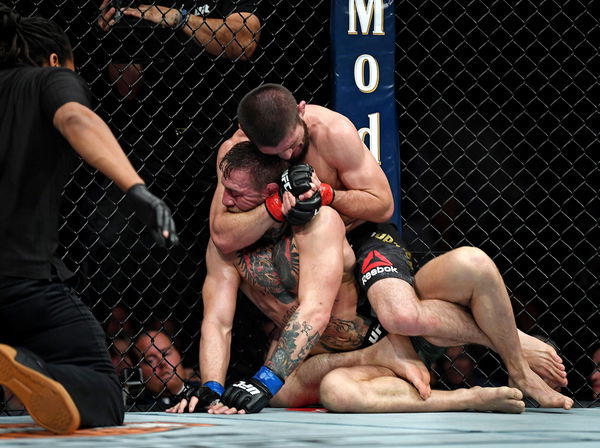 UFC 242 will showcase the lightweight champion, Khabib Nurmagomedov defending his throne against the interim champion, Dustin Poirier. Stylistically it's an interesting fight. While Nurmagomedov's grappling is at top of the heap, Poirier's striking is multiple levels above Khabib's.
ADVERTISEMENT
Article continues below this ad
MMA pundits have done a lot of speculations on how Poirier would react when Khabib takes him down, and how Nurmagomedov would react when Poirier hits him with his best shots, which have knocked down tough opponents such as Eddie Alvarez, Justin Gathje, and Anthony Pettis. "His (Poirier's) experience makes him a tough opponent," said Khabib on a media call. With all the wars Poirier has been through in his UFC career, no doubt he will be the toughest challenge for the undefeated Eagle yet.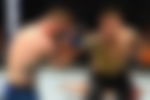 ADVERTISEMENT
Article continues below this ad
However, the Dagestani champion seems to have a game plan for the veteran, Poirier. On a media call, Khabib reveals his game plan and says:
ADVERTISEMENT
Article continues below this ad
"All fight begins on stand up. I want to feel his(Poirier's) speed I want to feel his power and then we are gonna see what I am gonna do to him. My plan is to finish this guy."
Contrary to the notion we had about Nurmagomedov that he will be looking to take the fight to the ground as soon as the fight starts, Khabib wants to trade with one of the strongest strikers in the lightweight division. However, it's undeniable that the Russian wrecking machine will take the fight to the ground eventually and try to finish Poirier there.
Standing inside the octagon and trading punches with Poirier is easier said than done. Arguably the best boxer in UFC at the moment, Max Holloway found himself in deep water against Poirier's striking. Hence it's not going to be easy for Khabib to have success against Poirier in striking. However, Nurmagomedov 's striking when combined with his wrestling will certainly do the job. His opponents hesitate to throw combinations since they know a takedown is always on the table.
ADVERTISEMENT
Article continues below this ad
In UFC 242, it'll be a clash of styles and hearts when Khabib Nurmagomedov will defend his title against Dustin Poirier, and fan can expect a barn burner in Abu Dhabi on September 7th.