Khabib Nurmagomedov warns Tony Ferguson he has got Gangsters if the fight goes to streets
Published 03/12/2020, 1:10 PM EDT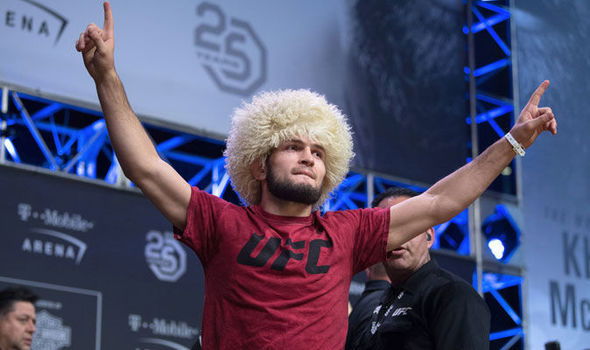 ---
---
Khabib Nurmagomedov and Tony Ferguson were involved in a heated press conference. Tony brought out a side of Khabib we've never seen before. What was it that Tony said that caused Khabib to lose his cool?
ADVERTISEMENT
Article continues below this ad
Khabib Nurmagomedov and Tony Ferguson are set to finally fight it out at UFC 249. They've been doing a lot of press conferences and promotions for this event. In a recent press conference, we saw Khabib react in a way as he has never before. It was the"street fight" comment that triggered Khabib.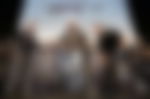 ADVERTISEMENT
Article continues below this ad
Khabib has grown up in Russia. He is well and truly aware of what a street fight is and what it entails. Khabib claims to have been in numerous street fights both in a gym and also legitimately out on the street. He then moved to the UFC where he's been absolutely dominant and owned his entire weight class. This shows he knows how to do it in from of a set of judges and also knows how to get down and dirty if required.
How did Khabib Nurmagomedov react?
Khabib in an interview right after the press conference said, " I have real Mexican gangsters with me. I have real Kazakhstan gangsters with me. I have both sides." Tony isn't a street fighter. Americans don't street fight. Khabib added, " I have American people too. I don't like it when people try to he fake."
ADVERTISEMENT
Article continues below this ad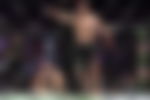 Tony Ferguson got
Khabib Nurmagomedov
acting on his emotions. He made Khabib drift from his normal calm and composed self. What else will Tony get out of Khabib and will he eventually regret all this as Conor did?
We know Khabib to be a man of his word. An absolute beast inside the ring. Khabib needs the win over Tony to add to his legacy. Khabib and Tony are both high on emotions. They want to rip into each other!
Both the fighters pulled out on multiple occasions due to injuries. But it's time for this to finally take place.  The beef is getting more and more intense by the day. It's heating up. Who will walk out victorious and the lightweight titleholder at UFC 249 this April? 
ADVERTISEMENT
Article continues below this ad