Kimi Raikkonen and His Habit of Sleeping at the Wrong Times in F1
Published 02/05/2020, 3:20 PM EST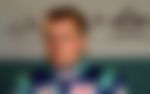 ---
---
When an athlete finally makes it to the big leagues, there will obviously be a lot of nerves. Especially in a sport like Formula One, which is the pinnacle of motorsport, rookie drivers would be sweating bullets ahead of their maiden race. However, in 2001, Kimi Raikkonen absolutely shattered that trend.
ADVERTISEMENT
Article continues below this ad
The 2001 Australian Grand Prix saw Raikkonen as one of three rookie drivers on the grid. The other two were BMW Williams driver Juan Pablo Montoya, and Minardi driver Fernando Alonso. However, Kimi Raikkonen did not show any signs of nervousness, the Sauber mechanics actually found him in an unusual position
Apparently, the young driver was found catching forty winks underneath a table in the Sauber garage. The team later woke him up half an hour before the race began.
ADVERTISEMENT
Article continues below this ad
Is this the first time Kimi Raikkonen was 'caught napping'?
Evidently, Raikkonen really loves his siesta time, as he did the same thing at the 2013 Malaysian Grand Prix. It certainly explained his absence from signing autographs during a grid walk.
ADVERTISEMENT
Article continues below this ad
However, if one were to ever confront him about it, he would not care a jot. It is just Kimi Raikkonen being Kimi Raikkonen, it is best not to question it.
Several years down the line, the fresh-faced 21-year old of 2001 has evolved into a 40-year old veteran. In addition to that, he is also the 2007 F1 world champion, and Scuderia Ferrari's last F1 champion till date.
Needless to say, even after all these years, the Finnish driver never fails to entertain the fans. Whether it is for his antics, team radio or off-track activities, the 40-year old is still one of the most popular F1 drivers.
ADVERTISEMENT
Article continues below this ad
So, it would be a huge loss to the sport when he eventually decides to hang up his racing boots. Fortunately, he is racing in the 2020 Formula One championship with Alfa Romeo, so fans can enjoy his form of entertainment while they still can