Kimi Raikkonen: Everything There is Know About His Wife, Mintu Raikkonen, His Children Robin and Rianna and More
Published 11/01/2019, 1:13 PM EDT

Follow Us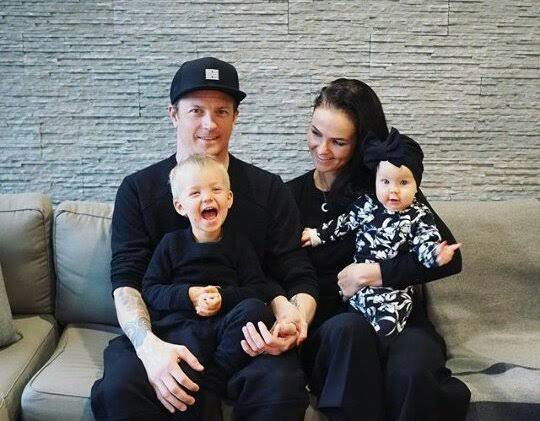 Alfa Romeo driver Kimi Raikkonen is pretty much a veteran of Formula One at the age of 40. The 2007 world champion was born in Espoo, a suburb in Finland, and has been racing for a long time. Kimi Raikkonen's family consisted of an older brother, Rami, and his parents, Matti and Paula Raikkonen.
ADVERTISEMENT
Article continues below this ad
He got married in 2004 to Jenni Dahlman, who he met in 2002, but they divorced after nearly a decade together. A year later, he fell in love with Mina-Mari 'Minttu' Virtanen. Kimi Raikkonen's family soon had a new member, when his son, Robin was born, and in 2016, Kimi and Minttu were married. Then, in May 2017, Robin got a new sibling, a sister named Rianna.
Kimi Raikkonen recently released his autobiography, where he opened up on a variety of subjects. Speaking to the official Formula One website, he spoke about a variety of topics, including the subject of what to expect from the next generation in Kimi Raikkonen's family
ADVERTISEMENT
Article continues below this ad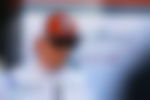 Speaking about the youngsters of Kimi Raikkonen's family, he revealed that Robin is able to understand why he goes away for races. However, the younger sibling, Rianna always wonders where her father is going. He also admitted that he is not thinking too far ahead in terms of their potential racing careers. Robin is nearing the age when karting starts, and already, Kimi Raikkonen posts videos on Instagram of the senior child driving around.
"I would just like to be there, to be at home," says Raikkonen. "That's the most important thing, not what I do with the children. We were always together in my family, because we were all into motorsports. That's bound to be one of the reasons I feel like this."
However, he added that he will respect and support whatever field of work that his children want to pursue. He also spoke about his wife Minna-Mari "Minttu" Virtanen with whom he has been with since 2014.