Kimi Raikkonen Is Of The View That Lewis Hamilton Deserved His Penalty
Published 06/29/2019, 2:29 PM EDT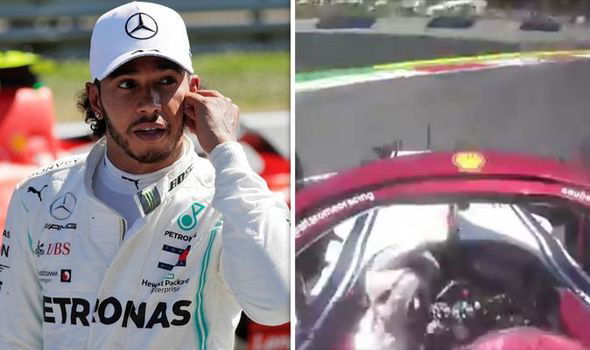 Apolitical, calm and relaxed- there's nothing much that perturbs Kimi Raikkonen, except when his drive is compromised due to someone else' fault. Thankfully for Kimi, he was able to carry on for Q2 despite enduring a bit of a controversy-snagged Q1 at Austria.
ADVERTISEMENT
Article continues below this ad
The Iceman isn't the most talkative driver out there. But it can be said that when he speaks, which isn't that often, Kimi Raikkonen makes sense.
For instance, in the immediate aftermath of the Austrian Grand Prix qualifying at Spielberg on June 29. This is where Alfa Romeo's Kimi Raikkonen said it quite simply- "Hamilton deserved the penalty."
ADVERTISEMENT
Article continues below this ad
What exactly happened during the first run of Qualifying on Saturday- Q1- may also suggest the simple fact that even Lewis Hamilton, a multiple world champion and among the most talented drivers that there is, can make a mistake.
And so it was as the five-time world champion came about in a slow lap during Q1, wherein he unintentionally ended up blocking Raikkonen, then on a quicker run. At the end of the day, such incidences happen and it's part of life here in Formula 1.
But that didn't prevent the stewards from taking into account the erroneous drive demonstrated by arguably, the best man on the grid. To that end, Lewis copped up a grid penalty and as a result, he'd be now beginning his Austrian charge from fifth, just ahead of Kimi Raikkonen.
On the other hand, Kimi Raikkonen back in 2018 managed a strong finish here at Austria and went on to score a sturdy second, behind the then-race-winner Max Verstappen.
That said, as the experienced Alfa Romeo driver begins his charge at the Red Bull ring from a strong sixth, one wonders, whether he'll be able to collect a bucket full of points? That said, there are no two ways about the fact that, that Charles Leclerc and therefore, a Ferrari has grabbed the pole, the 71-lap contest may no longer be a drowsy run and can well have some exciting moments. How about a Lewis versus Kimi show to begin with?