Kimi Raikkonen Removes his and Child's Cap During National Anthem
Published 05/03/2019, 3:17 AM EDT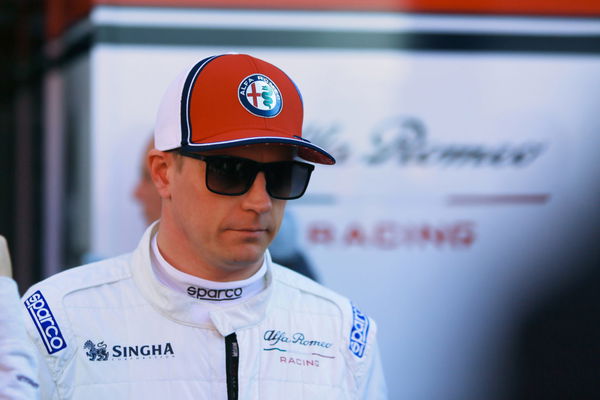 Kimi Raikkonen is a man of few words but his actions definitely speak louder than words. The Finn also respects a lot of people and the customs of other countries. This was evident during the Chinese GP weekend ahead of the race itself.
ADVERTISEMENT
Article continues below this ad
Before the national anthem was played Kimi Raikkonen took off his cap as well as the child in front of him. Such a move is commendable as an act of respect on the part of the Finnish veteran.
Interestingly, Raikkonen performed the act out of military courtesy, since most Finnish men serve in the army for at least six months. Raikkonen also took off his cap last year at the US GP when he realized that the trophy was presented by a general.
Most of the Finnish drivers have served in the army at some point in their lives. The likes of Keke Rosberg, JJ Lehto, Mika Häkkinen, Mika Salo, Kimi Räikkönen, Heikki Kovalainen and Valtteri Bottas have served in the armed forces.
Interestingly, Kimi Raikkonen held the rank of Corporal while Valtteri Bottas was Lance Corporal.