King Babybay Announces Retirement From Overwatch League
Published 07/18/2020, 5:15 PM EDT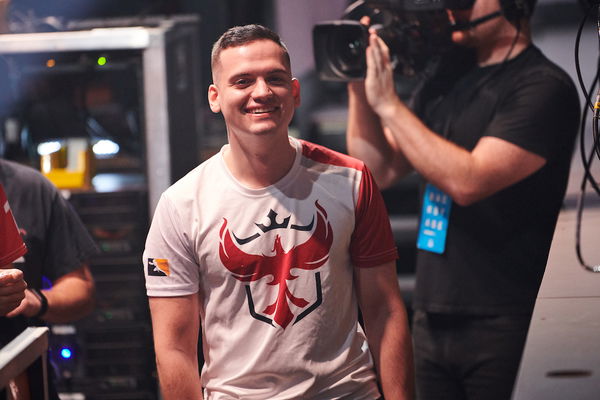 ---
---
We have seen many professional Esports players retire this year. Another saddening addition to that very list is  Andrej "babybay" Francisty. Babybay last played for Atlanta Reign and was primarily a hitscan DPS player for the team. The player announced his retirement from Overwatch League on his Twitter handle. 
ADVERTISEMENT
Article continues below this ad
ADVERTISEMENT
Article continues below this ad
Babybay retires from Overwatch League
The team-based multiplayer game previously saw many of its pro players retire this year. Atlanta Reign also released a YouTube video highlighting BabyBay's career.
"His impact was very significant. He reinvented himself a number of times and He was a great teammate, he learned very well from a bunch of different coaches in a bunch of environments. He could carry the team. When your team was lost, he could step up and carry your team until they found each other", CEO of Atlanta Reign Andy Miller said.
The reason
ADVERTISEMENT
Article continues below this ad
Babybay has started many of the games for his team this season. However, the player has stated that over the past month he has lost his "drive" for the game. The player also thanked all of his teammates for their support and love throughout the years.
"I feel like I lost a lot of the drive in this game that got me to where I am. My heart is just not in it anymore and I do still love Overwatch and it will always have a place in my heart but, it's time to move on for now."
After being banned for cheating in CS: GO, Babybay made his way into Overwatch as a part of San Fransisco Shock. The player quickly rose to fame with his new team and was regarded as one of the best. Many even termed his successful transition as a story for the ages. He only signed for Atlanta Reign last year and has been a massive boost for the team.
ADVERTISEMENT
Article continues below this ad
"It's not going to stop now just because I'm out of Overwatch League. We still are going to go hard and get used to seeing my face a lot more on twitch and possibly youtube", Babybay wrote.
The player has certain plans for his future. He has mentioned that he'll be active on Twitch and "maybe" YouTube. Could we see him take up another game? Leave your thoughts down on the comments.