KL Rahul-James Neesham Altercation: Serious or Friendly?
Published 02/12/2020, 11:09 AM EST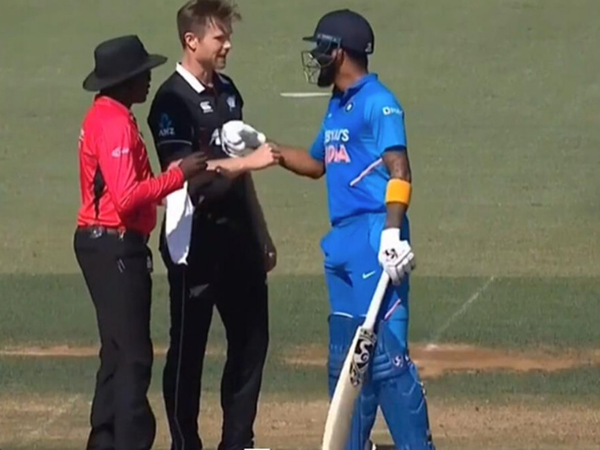 ---
---
An altercation surfaced between KL Rahul and James Neesham during the 3rd ODI of India Vs New Zealand. As of yet, it is not confirmed if the KL Rahul-James Neesham altercation was about the match or something else.
ADVERTISEMENT
Article continues below this ad
What Truly Happened?
During India's innings, KL Rahul was the recipient of the last delivery of the 20th over. This delivery was thrown by Neesham. Now, KL Rahul played the delivery of the ball hard enough to manage a swift single. However, in his attempt to provide adequate back-up for the throw, Neesham was standing slightly away from the stumps. KL Rahul, at the point, was in a hurry to finish the run and had to take a slight detour around James Neesham to reach the crease. Following the end of this run, the KL Rahul-James Neesham altercation initiated.
ADVERTISEMENT
Article continues below this ad
Even though this is one of the reasons flowing amongst fans, there is another possible reason for the duo to have a quick word at the end of the 20th over. James Neesham is one of the players that Kings XI Punjab has bought for IPL 2020. This means that next month Neesham will be playing under KL Rahul, the captain of Kings XI Punjab. Hence, some of the fans are assuming this chat could have been about the two of them playing in India's richest league.
Related: IPL 2020 to Start from March 29 at the Wankhede Stadium: Reports
ADVERTISEMENT
Article continues below this ad
Friendly Banter Between James Neesham and KL Rahul?
Regardless of what the reason was, it was clear that neither of the players wanted to escalate the situation. After the game ended, James took to Twitter to post an image of the two with the caption "Paper, scissors, rock?". The picture does, in fact, look like the two of them were in the middle of the classic game.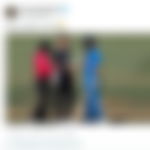 ADVERTISEMENT
Article continues below this ad
A fan did question this image, but James Neesham made sure he cleared the air by letting everyone know it was  "just a banter and nobody crossed the line". 
New Zealand defeated India in the 3rd ODI match with five wickets. KL Rahul did score his 4th ODI century which contributed to the total of 296 runs. However, the bowlers did not perform as expected and New Zealand players reached a sweeping 300 within 47.1 overs.