Klassiker 100: Bayern and Dortmund Lock Horns for Potential Title-Decider
Published 04/06/2019, 6:51 AM EDT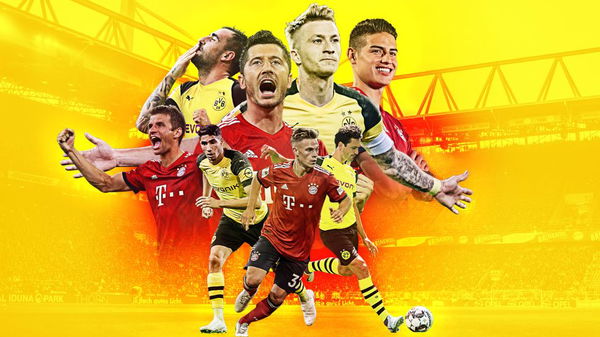 ---
---
Bayern Munich and Borussia Dortmund collide at the Allianz Arena on Saturday in a mammoth Der Klassiker 100 edition culminating a century of Bundesliga battles between the two perennial rivals.
ADVERTISEMENT
Article continues below this ad
The Bundesliga has been somewhat of a playground for Bayern Munich in recent years, with the German giants aiming for their 7th consecutive league title come May. The last team to snatch the coveted shield from their hands were arch-rivals Borussia Dortmund. They won two successive titles in 2011 and 2012 under now Liverpool manager Jurgen Klopp. The Black and Yellows will be hoping to end their incredible domestic season with a title-win after several underwhelming years for the club and a win in Klassiker 100 will be a massive confidence boost.
Bayern Munich and Borussia Dortmund have shared some incredible encounters in the clubs' history, most notably in 2013, when the two German heavyweights met in the Champions League final. Bayern's veteran winger Arjen Robben scored that goal in the dying moments of the match to get their hands on Europe's most prestigious cup competition. 
ADVERTISEMENT
Article continues below this ad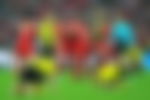 That treble-winning season under Jupp Heynckes sparked a footballing renaissance in Munich, with Bayern cementing their place alongside Barcelona and Real Madrid as the three most powerful forces in world football.
This season, however, has been rather unsatisfactory by their standards. Ahead of Klassiker 100, Bayern sit two points behind Dortmund, and are already eliminated from the Champions League at the hands of Liverpool. The team is still adapting to manager Niko Kovac, and their ageing squad and recurring injury troubles have also created problems for the Champions. But will Klassiker 100 be the turning point for their fortunes?
Borussia Dortmund, on the other hand, have been a different force this season. As they head into Klassiker 100, former Manchester City teenager Jadon Sancho has lit up the Bundesliga with his performances, whilst Marco Reus has been in phenomenal form when fit. Paco Alcacer has had telling contributions off-the-bench with his clutch goals, and Belgian powerhouse Axel Witsel has been a brilliant addition to the heart of their midfield.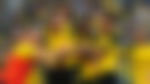 In recent months, however, Lucien Favre's men have had to dig in results. Dortmund were flying in the first half of the season, but a few disappointing draws and a shock defeat at Augsburg helped their rivals cover significant ground ahead of Klassiker 100. Dortmund have also been knocked out from the Champions League and the DFP Pokal by Tottenham Hotspur and Werder Bremen respectively. Injury concerns to the talismanic duo of Marco Reus and Paco Alcacer have not helped them either.
Reus was officially named club-captain before this season, and the German has stepped up to his task scoring 15 goals and registering 8 assists in 23 Bundesliga appearances this season. Former Barcelona man Paco Alcacer has one goal more than Reus, with most of them coming at vital moments from the bench. Dortmund are sweating on the fitness of their Spanish striker, who has been reported as a "doubt" for Saturday's game.
ADVERTISEMENT
Article continues below this ad
Bayern Munich's over-reliance on Robert Lewandowski has cost them at times this season, but the Polish centre-forward has yet again been the main man up front for the Bavarians. Lewandowski has scored 19 goals in the league, and is vying for his fourth Bundesliga top-scorer award in six seasons. He will be a valuable asset in Klassiker 100.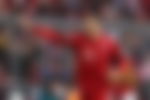 During Klassiker 100, the spotlight will once again be on the former Borussia Dortmund striker as he entertains his former team at the Allianz Arena, as will be the case with Mario Gotze. 
ADVERTISEMENT
Article continues below this ad
A Dortmund win at Klassiker 100 will surely create some daylight between them and Bayern with a five-point gap too difficult for Kovac's men to overcome. However, a Bayern win in Klassiker 100 will surely swing the momentum to their side, as they will look to once again be the undisputed kings of the Bundesliga.
Plenty of subplots, high-intensity drama and some splendid footballing action are all at one place this Saturday when two of Germany's biggest clubs fight for the crown in Klassiker 100 in the Bundesliga.