Praises don't seem to end for the new captain Kohli
Published 06/08/2015, 9:03 AM EDT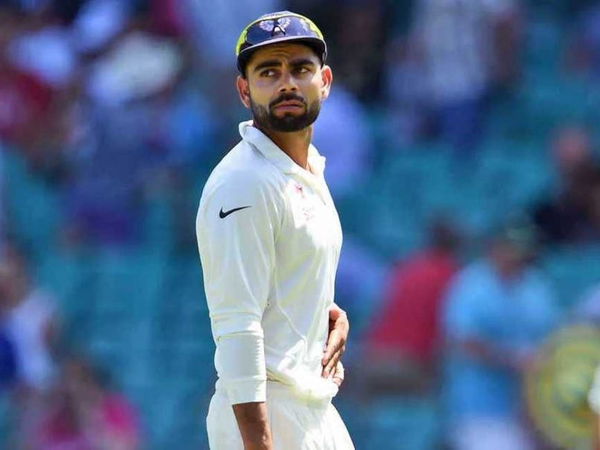 ---
---
India's senior off-spinner Harbhajan Singh, who has been recalled for the one-off test match against neighboring country Bangladesh, is all set to make a comeback. Returning to the team after a span of around two years, the 34-year-old right-arm spinner said he is all ready to prove his selection and also praised the new test captain of the Indian cricket team, Virat Kohli, for being an aggressive player and a match winner. Ajinkya Rahane also praised about the young Kohli in the team's open media session.
ADVERTISEMENT
Article continues below this ad
"Virat is a match-winner, someone who is very competitive. No matter what the situation is, he always wants to win which is a great quality as a player. Having him as a captain helps the team a lot when he is looking for win," Harbhajan said. Bhajji, who has been selectedin the team owing to his brilliant performance in the recent season of IPL, also praised Kohli for the way in which he led the team against Australia in the first test match, in which the Australians just had a narrow escape. He said, "Having a captain who has so much of energy, his energy level rubs on to the others which is a very positive sign. The way the Indian team played in Australia was brilliant. Though we didn't win the Test match but that intent was there and that's what Virat Kohli brings to the table. As he himself said in an interview, he doesn't mind losing one or two games while looking to win. That's where his quality comes in."
ADVERTISEMENT
Article continues below this ad
Ajinkya Rahane, who has proved to be a strength of the Indian middle order by performing well in both England & Australia, also praised the new captain by saying "Virat is really aggressive on the field, doesn't matter whether the opponents are Australia, England or Bangladesh. He gives confidence to each and every individual and we really respect him as a captain."
We hope that this confidence will help the whole team to perform better in the upcoming Test outings that they will be having this year.