Kookabura: Pink Cricket Ball Ready for Day Night Tests
Published 06/16/2015, 8:54 AM EDT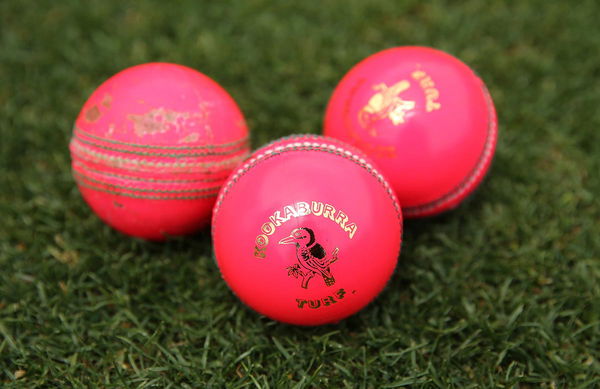 ---
---
The manufacturer of the pink cricket ball, Kookabura has declared today the pink cricket ball is ready for Test Matches, if the inaugral day night contest in Australia in November goes as per schedule.
ADVERTISEMENT
Article continues below this ad
Cricket Australia (CA) is hoping to host a day night test against neighbors New Zealand in November. The venues will be Adelaide, Brisbane and Hobart.
Brett Elliot, Managing Director of Kookabura, said he was pleased with the results of extensive testing, which included the ball being used in Sheffield Shield last season with a green seam, as reported by Sydney morning herald on Tuesday.
ADVERTISEMENT
Article continues below this ad
The ball has already been tested by Cricket Australia (CA), the England and Wales Cricket Board and the Marylebone Cricket Club (MCC), says Elliot.
ADVERTISEMENT
Article continues below this ad
"The Kookaburra turf pink ball has been extensively tested over the past five years by the MCC, ECB, CA, and I believe the ball is ready for an international Test match. We have also supplied a number of other ICC members like Cricket South Africa (CSA) and West Indies Cricket Board (WICB), and (they) have been equally happy with its performances at domestic level," he said.
Elliot also  talked about the concerns of players, coaches and fans about the visibility of the ball during the dusk period and when it's scruffed up. Interestingly, the pink cricket ball also swung and seamed for longer periods and retained its hardness.
He said, ""To ensure the best visibility whilst also preserving the natural wear characteristics of the ball throughout the course of the game, we add additional colour to the pink ball and also the white ball. This enhances the brightness of the ball although some say also encourages early swing."
ADVERTISEMENT
Article continues below this ad
The dynamics of the game from Cricket have been changing at quite a rapid pace now, and it remains to be seen what changes will the pink ball and the day-night tests bring to the game of cricket. Hopefully, it will bring in more audience to the game keeping in tact the beauty and essence of test cricket.