Koscielny 'deeply affected' by Paris attacks, says Wenger
Published 11/20/2015, 2:39 AM EST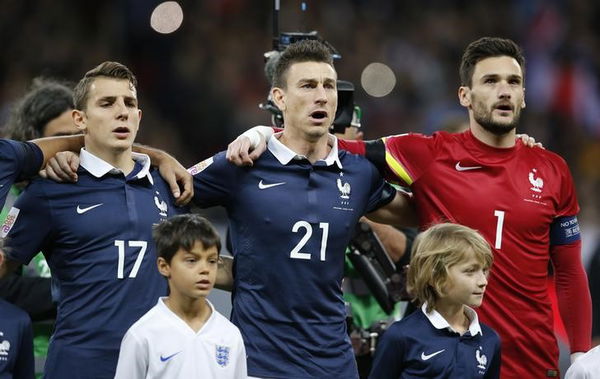 ---
---
REUTERS – Arsenal defender Laurent Koscielny has been "deeply affected" by last week's Paris attacks and might not be in the right frame of mind to play in Saturday's Premier League game against West Bromwich Albion, manager Arsene Wenger has said.
ADVERTISEMENT
Article continues below this ad
Koscielny featured for France in their 2-0 friendly win over Germany last Friday when at least 129 people were killed in a wave of attacks, which included three suicide bombings outside the stadium where the game was being played.
Wenger highlighted the contrast between the 30-year-old's assured performance against Germany and his lacklustre display in France's 2-0 loss to England on Tuesday as proof the former Lorient man had been affected by the attacks.
ADVERTISEMENT
Article continues below this ad
"I have not spoken to him yet but I will talk with him (before the weekend) to see if he is recovered and focused," Wenger told reporters at a news conference
"He had a fantastic game against Germany and you could see he was not himself on Tuesday. It affected him deeply. I did not recognise the player I saw on Tuesday night.
ADVERTISEMENT
Article continues below this ad
"I will look how deeply they are affected. Sometimes it hits you more two or three days later than on the night. Then, you try and protect yourself, or you do not know what is going on."
The French coach also said he will hold talks with striker Olivier Giroud, who scored against Germany, to see if he was still traumatised by last week's attacks.
"Slowly, you realise the shock comes a bit later. They (Koscielny and Giroud) have gone through that game, but I will talk to them and see how much they are up for it," Wenger said.
ADVERTISEMENT
Article continues below this ad
(Reporting by Shravanth Vijayakumar in Bengaluru; Editing by John O'Brien)