Kubica Pining for his 2008 Canadian GP Car
Published 06/04/2018, 4:01 PM EDT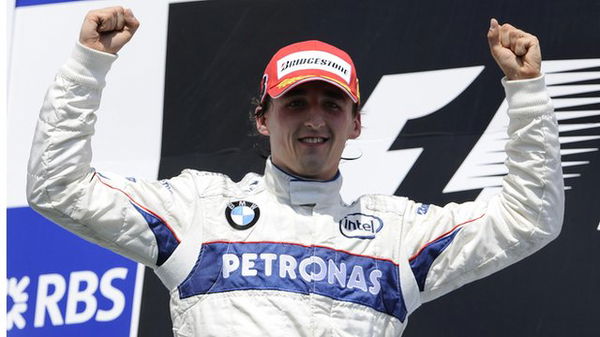 ---
---
Polish driver Robert Kubica has admitted that he wishes to re-unite with his 2008 Canadian GP-winning BMW Sauber car.
ADVERTISEMENT
Article continues below this ad
The 32-year old suffer a horrific crash at the 2007 race in Montreal. But he bounced back a year later to claim his and BMW Sauber's maiden F1 victory.
The Pole revealed that he could not keep his race-winning trophy. As of now, he is bidding to keep the car in which he sealed his sole F1 win.
ADVERTISEMENT
Article continues below this ad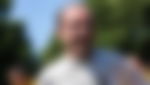 "I don't have my trophy. The team kept it. And I didn't get a copy, which I'm a bit upset with them about," Kubica explained. "It was the team policy, I had it in my contract actually but I thought I would at least get a copy. But I didn't. The last time I saw my trophy was during the team photo after the podium.
"I don't have my car either. I would love it. I was trying to buy a car a couple of years ago, the 2008 race-winning car, but I haven't been successful. There's a long story about those cars. Not many exist in their original form as most of the chassis were adapted to KERS cars for development for 2009.
"Some chassis are not alive anymore," he added. "I think there are only three or four 2008 full spec cars existing. A privateer has one. I tried to contact him but I was told he doesn't want to sell it. I wanted to buy one car from Sauber, but they don't want to sell it.
"I'm not the kind of person who is attached to material things, but still those things are really nice. For most of the people, it has no value, but for me it has big value. I will try to get it in the future."
This weekend's Canadian Grand Prix marks 10 years since Kubica won in Montreal. This victory stamped his authority as future world champion material.
ADVERTISEMENT
Article continues below this ad
Sadly, a terrible rally accident in 2011 would cut-short Kubica's promising single-seater career.
Kubica sampled current F1 machinery last year with Renault. Later, he join Williams as the team's reserve driver for 2018. He even had his first on-track appearance during an F1 weekend since 2010 in Spain.
"The 10 years since my win have passed very quickly. It reminds me how young I was and a reminder that time is running very fast. I probably appreciate the weekend more now than at that point in my career.
ADVERTISEMENT
Article continues below this ad
"But I'm not the guy who looks behind. It's all in the past. It was a fantastic moment, a fantastic weekend, and a fond memory. Going back to Canada this year will for sure be something special."