Kubica a Possibility for 2019 Williams Seat
Published 01/22/2018, 9:57 AM EST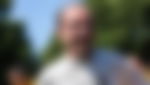 ---
---
According to technical boss Paddy Lowe, Robert Kubica could be considered for a 2019 Williams seat. The British team's shareholder has said that he does not regret assessing the Pole's capabilities in a series of tests. Kubica was ultimately given only the reserve driver role while the main driver role went to Sergey Sirotkin.
ADVERTISEMENT
Article continues below this ad
Lowe said, "We organised a serious test programme for him and we will continue this process of assessing him. Let's see where this leads". He was also asked if Kubica could race in 2019, Lowe gave a positive answer. However, there is a snag, a big one.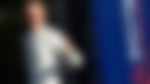 Team CEO Mike O'Driscoll said, "We do not divulge the details, but the contract with Sergey (Sirotkin) is for several seasons. Together with Paddy, I want Williams to become world champions once again and Sergey is a part of that,".
ADVERTISEMENT
Article continues below this ad
O'Driscoll mentioned that Sirotkin's "consistency" gave him an advantage. He said, "In the tests he was incredibly consistent. Yes, many tracks are unfamiliar to him, but Sirotkin is very talented and a fast learner."
Many were under impression that Sirotkin's big backing by the Russian bank SMP played a major role in landing the seat. However, SMP boss Boris Rotenberg insists: "Money is an important component, but Sirotkin is at Williams not because of money but because of the sporting factor. We are investing our money in technology instead".
McLaren driver Stoffel Vandoorne also supported Sirotkin. The Belgian said, "Williams made a very good choice. I competed against Sergey and he is a very good and very fast driver who works hard. He's faster than many believe". Lowe agreed, "It is important that the drivers squeeze the last tenths from the car, and I can tell you that Sergey is very smart and very fast." SMP racing director Dmitry Samorukov confirmed that Sirotkin's contract is for multiple years. "We cannot disclose that information in detail, but it's one year or more. Everything will depend on how Sergey will prove himself this year."