Kumar Sangakkara: No Equal, But Bradman
Published 08/14/2015, 1:31 PM EDT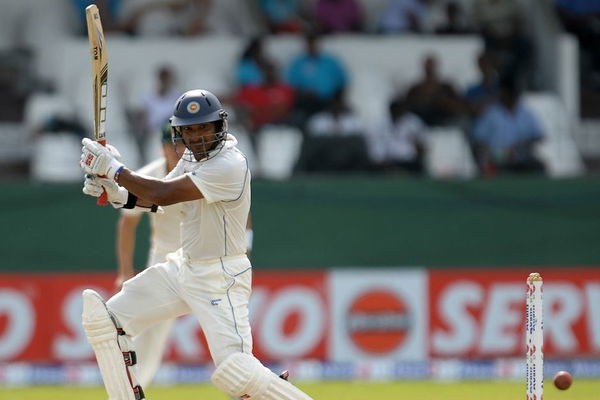 ---
---
For multitudinous reasons, over the past two years, I have been reluctant to write a comprehensive article on what I simply describe as the 'brilliant' Test career of Kumar Sangakkara. Firstly, Sangakkara's career was still evolving, and for me he was at least a year or two away from retiring. Secondly, the hopeless romantic in me was pensive to place Sangakkara, who I am fond of, on a pedestal above some past greats, and lastly, Sangakkara's career numbers were so frightening that I almost had a panic attack when I perused them two years ago. I had to wait! I had to wait until now.
ADVERTISEMENT
Article continues below this ad
Sangakkara, the Sri Lankan legend, will play his final two Test matches for his country against the mighty Indians, the money powerhouse of cricket, over the next few weeks. Interestingly, other legends of Sangakkara's era have been fancied above him: Sachin Tendulkar, Brian Lara, Ricky Ponting, Jacques Kallis, and Rahul Dravid,  for one reason or the other by cricket pundits. However, for me, Sangakkara is the best batsman of the lot.
Several fanatics will purport that statement as blasphemy or sacrilege. Interestingly, I can foresee my body being dangled over the coals of fire or shark-infested waters by cricket aficionados for those words: "best batsman of the lot." Even though, he is not the craze-evoking batsman of Lara's stylish stature or a nation's god of Tendulkar's glory. However, in terms of production, Sangakkara has no equal in his era, and this fact is indisputable.
ADVERTISEMENT
Article continues below this ad
The astronomical extent of Sangakkara's numbers were revealed to me when I did a superficial 12-parameter ranking analysis of the 27 batsmen in the 8000-run club about 12 months ago. Sangakkara topped ever statistical production parameter. This analysis was too finite, some said, as it excluded Sirs Don Bradman, Wally Hammond, Len Hutton, Jack Hobbs and other illustrious non-members of the 8000-run club. So, I expounded this analysis to include all 86 batsmen to have scored 5000 or more runs in Test cricket. The crème de la crème of Test cricket per se. Still, Sangakkara had no equal, but Bradman.
Of the 86 batsmen, only Bradman has scored more runs per Test matches or more runs per Test Innings than Sangakkara. Sangakkara is also second to Donald Bradman (12) in double centuries scored with 11, with Lara next closest at nine. Without a doubt, Sangakkara has been Bradman 2.0 in the 84 matches he's played as a specialist batsman. His batting average of 68.05 is second only to Bradman at 99.94, with Clyde Walcott, Graeme Pollock, and George Headley next closest of batsmen, with 2000 or more runs in Test cricket.
Wicketkeeping is hard business and I can tell you from personal experience. All notable Test players who have played the dual role of specialist batsman and wicketkeeper-batsman during their careers have averaged more as a specialist batsman compared to playing as a wicketkeeper-batsman, barring two: AB de Villiers and Andy Flower. Sangakkara's batting average as the designated wicketkeeper is 40.48 and as a specialist batsman it reaches meteoric heights of 68.04. However, this culminates to a career batting average of 58.04.
As Sangakkara remarked recently at a press conference, "I didn't like it when they stopped me (wicket)keeping … but when I look back on it now that was the best thing to happen to me."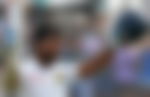 Statisticians often ponder what Sangakkara's record would be if he had played all Test matches as a specialist batsman, and not 36% of his matches (48 of 132) as a wicketkeeper-batsman. At 132 matches and 229 innings as a specialist batsman, he would have scored over 14,000 runs and about 48 Test centuries. Bear in mind, Brian Lara, considered by numerous experts and fanatics as the greatest batsman since Bradman, scored about 12,000 runs and 34 centuries in almost the identical number of matches and innings for West Indies (130 matches and 230 innings), as a specialist batsman. This exhibits how dominant Sangakkara has been in his career as a specialist batsman. Think about this, Lara would have taken about 185 matches to score about 48 Test centuries based on his production rates.
Sangakkara has been a run machine against all teams. He is one of three players, Tendulkar and Steve Waugh being the others, who have scored at least 150 runs in an innings against all nine Test playing teams. In terms of innings played, Sangakkara lays claim to being the fastest to 8000, 9000, 10000, 11000 and 12000 runs in Test cricket. He is also one of two players, Graeme Gooch being the other, to have scored a triple century and a century in the same Test match.
Detractors will imply that Sangakkara has scored a considerable amount of runs against lesser teams such as Zimbabwe and Bangladesh. However, even when those records are temporarily removed, Sangakkara has the best batting average against the top-8 teams in the past 30 years, better than Kallis, Waugh, Tendulkar, Lara, Dravid, and Ponting (min. 3000 runs or 40 Test matches). He's been that special. We often forget that Sangakkara also shares the record for the highest run partnership for any wicket, with his best friend Mahela Jayawardene against the South Africans. A team with a phenomenal bowling attack in the past two decades.
Last year August when Mahela retired and Sangakkara made a sentimental wave to his home fans, many pondered Sangakkara would be retiring soon. When he officially announced he'd be retiring this year at his home ground, my heart ached, considering that Sangakkara topped the run tables in both Test cricket and One Day International (ODI) cricket in 2014. He is still at the top of his game and selfishly I want to see more of him. Yet, I too have to accept that he will walk away, fittingly like Lara, while still being at the top of the sport.
ADVERTISEMENT
Article continues below this ad
For several fans, Sangakkara may not have been their favourite batsman in terms of elegance; neither did he evoke god-like worship as others. However, as a specialist batsman he has been beyond great, he has been god-like, and only Bradman has been better. As an elder statesman of the game, both on and off the field, there is no equal. Sanga, you'll be dearly missed, and it won't be by me only. Bon voyage!
Until next time …
ADVERTISEMENT
Article continues below this ad
Author : Zaheer E. Clarke is a sports columnist, blogger, analyst and statistician from Jamaica, West Indies who is madly in love with cricket.