Kuwait's Olympic ban remains in force as ties with IOC deteriorate
Published 12/09/2015, 11:31 AM EST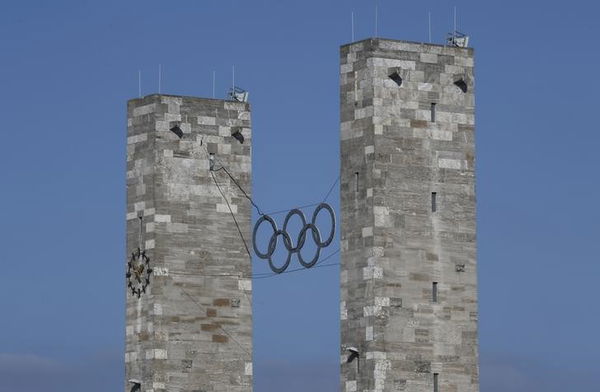 By Karolos Grohmann
ADVERTISEMENT
Article continues below this ad
LAUSANNE, Switzerland (Reuters) – Kuwait's Olympic ban will remain in force with ties between the Middle Eastern nation and the International Olympic Committee deteriorating, the IOC said on Wednesday.
Kuwait was banned in October for the second time in five years over government interference in the country's Olympic committee but efforts to find a solution have failed, said IOC Executive Board member Patrick Hickey, in charge of overseeing the autonomy of sport for the Olympic body.
ADVERTISEMENT
Article continues below this ad
"We have had an exchange of letters (with the government) which have not been very helpful," Hickey told reporters. "Since we suspended them, 13 international federations have followed suit and more is to come."
"It has become very personal with the minister of sport. He is now threatening to ban athletes from international events," Hickey said.
He added that work was continuing to try and settle the issue as the ministry has also ordered the Olympic Council of Asia to vacate its headquarters in Kuwait by April 2016. The head of the OCA is Kuwaiti Sheikh Ahmad Al-Fahad Al-Sabah, an influential IOC member.
"I met with the (sports) minister (Sheikh Salman Sabah Salem Al-Humoud Al-Sabah) here in Lausanne. He is a very intelligent man but he is determined this has become a personal issue. He cannot see reality. We have to try to make him see what reality is," Hickey said.
Kuwait was also banned in 2010 over a similar dispute but was reinstated before the 2012 London Olympics.
ADVERTISEMENT
Article continues below this ad
The country's football federation was also banned by world soccer's governing body FIFA earlier this month over government interference in the running of the Kuwait FA.
The IOC said even if its ban continued to the Rio de Janeiro 2016 Games the organisation would make sure Kuwaiti athletes would not be affected. Athletes of banned countries have in the past competed under the Olympic flag.
Hickey also confirmed a deal with Mexico over government interference had been achieved and an agreement between the government and the IOC would be signed in the coming days, ending any speculation of a possible ban.
ADVERTISEMENT
Article continues below this ad
"The Mexican situation is now completely solved. An agreement will be signed in the next two days between the two sides and we will not be taking any action," Hickey said.
(Reporting by Karolos Grohmann; Editing by Ken Ferris)