Lyon striker Alexandre Lacazette has warded off interest from top European clubs in favour of staying at Lyon. The player was reportedly keen on a move away from the Stade Gerland but has expressed his desire to stay in France. According to reports Arsenal and Liverpool are considered to be the front runners to sign the French striker but the players comments come as a huge blow to all interested parties.
"I want to show those who think that I have my head elsewhere that I'm still here," he told reporters. "I have already said that I want to continue with Lyon." he told reporters after the pre-season game with Milan. "I have shown that I'm fully committed. It's football that interests me, not money. I hope to have a strong season."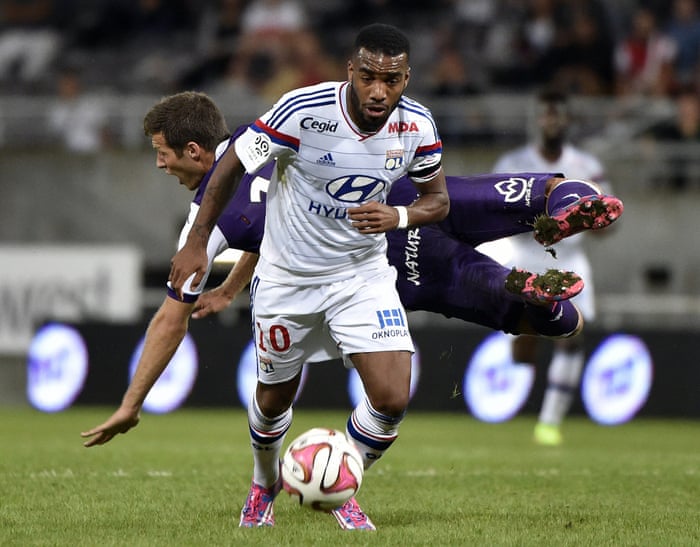 The 24-year-old was the Ligue 1's top scorer last season with 27 goals in 33 appearances but has been a consistent goal-scorer in the Lyon side for the past two seasons. His contribution last season almost secured Lyon the league title only to lose it to eventual champions PSG in the final-third of the campaign.
Liverpool seem to have already given up on the prospect of signing the French international as they have reportedly reached an agreement for Christian Benteke and don't have Champions League football to offer. Arsenal could well be given a clear run at signing him but a fee would be a stumbling block as Lyon are holding out for at least £35 million.
Although now, Lacazette is looking to have another strong season with Lyon and only time will tell whether a deal would materialize or the speculation would subside as the transfer window progresses.