Lack of Summer Signings Derailing Title Hopes of Chelsea Already?
Published 08/19/2015, 2:10 PM EDT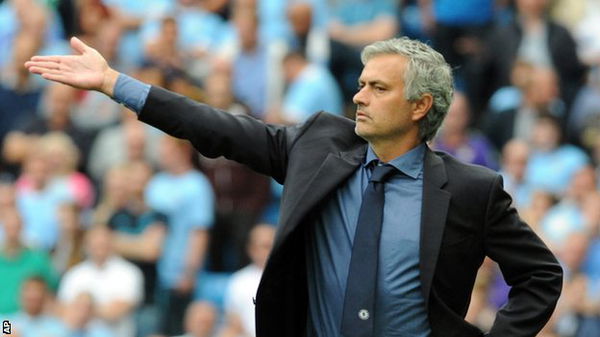 Chelsea FC, the team to beat last season, have started the English Premier League miserably this time around. The manager is distracted by trivial issues, the goals are not coming and the defence has been shaky at best. Team spirit, arguably the best amongst all the Premier League teams last season, seems to be very low at the moment. While 'crisis' seems to extreme a word to report the current scenario, things are certainly not rosy and if Manchester City's early form is to be viewed as an indication of anything, it's that the challengers won't simply roll over like last year. What can be done to improve the current state of the team?
ADVERTISEMENT
Article continues below this ad
The first thing Jose Mourinho did was to replace John Terry with Kurt Zouma at the Etihad at the break last weekend. Terry had been increasingly caught napping by Sergio Aguero and Raheem Sterling and the faster Frenchman was supposed to provide relief. However, it wasn't Terry alone who needed help. The defensive frailties of Branislav Ivanovic, the mercurial right back who scored so many important goals last season, have been brought to the fore by pacy wingers such as Swansea's Jefferson Montero and City's Sterling. Cesar Azpilicueta has never been fully comfortable in playing out of position on the left and with no recognized left back in the squad, the 3-0 thrashing at the Etihad could just be the beginning of Chelsea's problems.
In other issues, Diego Costa is a shadow of his ferocious self that bruised and battered his way past defenders last year around. His compatriot, Cesc Fabregas seems to have lost his joy and is mostly invisible in midfield. January signing Juan Cuadrado hasn't clicked, and letting go of players such as Andre Schurrle and Filipe Luis seems to have been a huge mistake.
ADVERTISEMENT
Article continues below this ad
The common theme running through all these problems is that Chelsea are paying the price for not recruiting properly this summer. While last season they received plaudits for buying perfect players who performed well (Cesc Fabregas, Diego Costa, Filipe Luis and Loic Remy), the only significant signings Chelsea have made so far this year have been keeper Asmir Begovic (a replacement for the departing Petr Cech), striker Radamel Falcao and Augsburg left back Baba Rahman. Both Begovic and Falcao are not expected to not play any major role- Begovic is a backup to Thibaut Courtois in goal, while Falcao is Diego Costa's understudy.
ADVERTISEMENT
Article continues below this ad
His signing announced a day after the Manchester City defeat, Rahman's signing was probably an acknowledgement of Chelsea's problems. They desperately need defensive reinforcements, and the Ghanaian provides a perfect solution to the Ivanovic- Azpilicueta problem. If needed, Ivanovic can be replaced by Azpi on the right and Rahman plays on the left. However, this won't be enough. John Terry is growing old and while Kurt Zouma is being groomed to take his place, there's no one else to fill in for them in case of suspensions/injuries. No wonder Chelsea are desperately after Everton's John Stones, where they've had three bids for the 21 year old touching 30 million pounds rejected.
Regarding the lack of goals, Atletico Madrid's Antoinne Greizmann has been cited as the player to buy. Efforts have been made to convince the Spanish outfit to let the explosive Frenchman join the Blues, but the 56.8 million pound buy-out clause is a huge stumbling block. Other targets include Cagliari's Godfrey Donsah, who is a holding midfielder, touted as the next Michael Essien. £21m-rated Lyon hitman Alexandre Lacazette is yet another target.
ADVERTISEMENT
Article continues below this ad
Whoever they sign, Chelsea need to do it quick- the transfer window closes in a couple of weeks. Moreover, the later they sign a player the more difficult it becomes to fully integrate the player into the squad, as Chelsea have seen with the January signings of Fernando Torres and Juan Cuadrado.
The Blues need to reinforce their squad if they are to challenge for trophies- it's going to be a long season up ahead!