Lakers' Montrezl Harrell Trolls Former Team Clippers Following Game 2 Loss to Mavericks
Published 05/26/2021, 6:24 AM EDT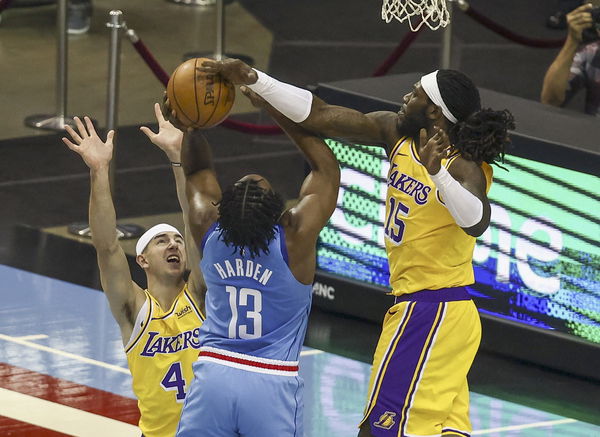 ---
---
The LA Clippers suffered a demoralizing defeat to the Dallas Mavericks after coming into game two at the Staples Center trailing 0-1. Fans and analysts noted and expected the Clippers to get the win and tie up the series. The Mavericks, however, once again stunned the Clippers, who just weren't able to contain Luka Doncic. And while Kawhi Leonard and Paul George played well, it wasn't enough.
ADVERTISEMENT
Article continues below this ad
A former Clippers player thoroughly enjoyed watching the team go down. Los Angeles Lakers star Montrezl Harrell took to Twitter to mock the LA Clippers after the game.
Montrezl Harrell pokes fun at Clippers
ADVERTISEMENT
Article continues below this ad
Harrell tweeted 'just gone enjoy life man' with multiple laughing emojis. He then liked a tweet that questioned the narrative about him being 'the problem' for the Clippers last season. Harrell clearly enjoyed the LA Clippers losing once again, especially after the way he ended the last season.
😂😂😂😂 just gone enjoy life man!

— Montrezl Harrell (@MONSTATREZZ) May 26, 2021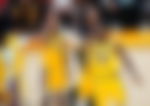 Harrell was a solid performer for the Clippers and had stepped up for them in a big way last year. For his performances off the bench, Harrell won the NBA Sixth Man of the Year award. However, there were problems that were underlying between Harrell and the team. And those problems came to the surface when the Clippers blew a 3-1 lead to the Nuggets in the second round of the playoffs.
Dissatisfaction with the Clippers
Harrell was part of the old guard of the Clippers prior to the arrival of Kawhi Leonard and Paul George. George and Leonard reportedly received special treatment, getting to decide when they played, deciding practice routines and schedules, among other perks.
These perks didn't sit well with Harrell, especially when Leonard and George performed poorly in the playoffs. Harrell believed they should have been held accountable, but instead he was the one deemed expendable.
ADVERTISEMENT
Article continues below this ad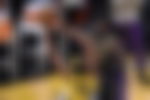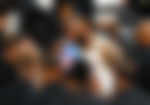 In the off-season, Harrell shockingly signed a contract with the Clippers' cross-town rivals Los Angeles Lakers. It was a move that surprised fans and his old Clippers' teammates.
ADVERTISEMENT
Article continues below this ad
Harrell was not happy with George and Leonard and cashed in on his high value to go to a different team in order to prove a point. Clearly, given the way things are going, Harrell is happy with his decision.