"Lamar Jackson should be Tier One" – Former NFL Man Slams Latest Quarterback Rankings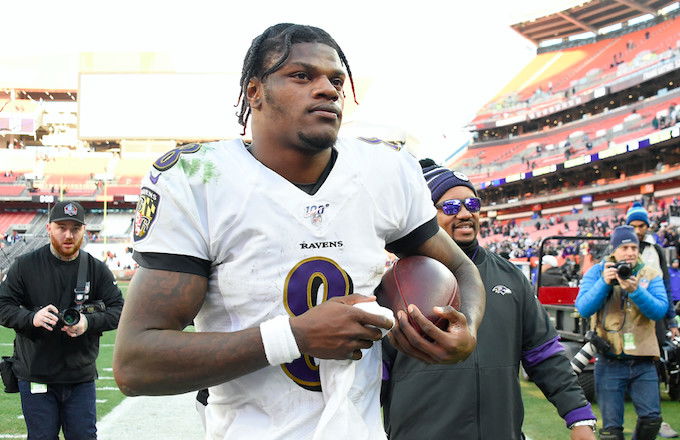 After a mellow rookie season in 2018, Lamar Jackson burst onto the scene last year. The former Louisville man had a stellar season with the Baltimore Ravens. The dual-threat quarterback threw for 3,000+ yards with more than 30 TDs. He had a pass completion rate of 66.1 against six interceptions.
Due to his explosive antics on the field, the Ravens ended the 2019 season with a 13-2 record but failed to make the Super Bowl. Despite that setback, Lamar Jackson was awarded the NFL MVP award by a unanimous vote. This was only the second time that a player won the award by a unanimous vote after Tom Brady did so in 2012.
However,
ALSO READ – "I poured myself some tequila" – Aaron Rodgers Reveals his First Reaction to Jordan Love Draft
Lamar Jackson deserves to be a top tier quarterback, claims former NFL man
[youtube https://www.youtube.com/watch?v=2wL6dLB4LHY]
On a recent segment of Speak For Yourself, the hosts – Marcellus Wiley and Emmanuel Acho – spoke about the two latest rankings that were released by Pro Football and The Athletic earlier this week. Both these respected organizations released tier-wise rankings of NFL players for various positions earlier this week. Talking about the quarterback rankings, one of the major talking points was the exclusion of Lamar Jackson from both those tiers.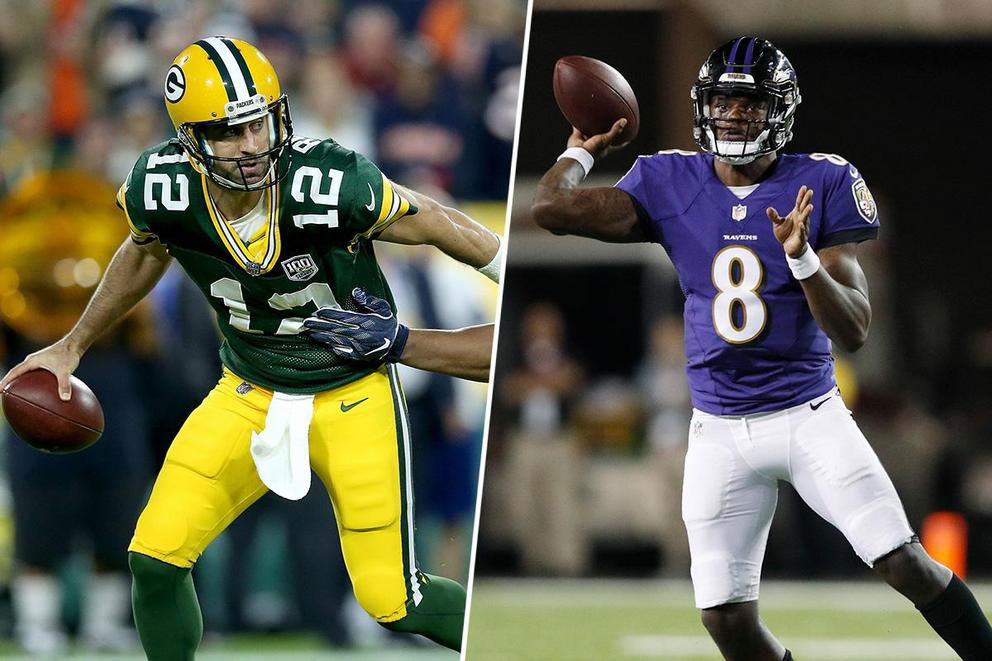 The top tier list of quarterbacks included Patrick Mahomes, Aaron Rodgers, Drew Brees, Russell Wilson, and Deshaun Watson. Dak Prescott, Tom Brady, Philip Rivers, and Lamar Jackson were all included in the second tier. However, Acho and Wiley did not agree with Jackson's exclusion.
They claim that Jackson is more a well-rounded player than some of the other QBs in the top tier. The Florida-born athlete was the fourth African-American quarterback to be named as NFL MVP. It can be argued that Jackson deserved a spot in the top tier in place of either Watson or Rodgers.
ALSO READ – San Francisco 49ers' Richard Sherman Picks the Toughest Quarterbacks He Has Played Against
SOURCE: It's ridiculous that Lamar Jackson isn't a Tier 1 QB