LaMelo Ball's 14 Karat Gold and Diamonds Teeth: How Much Do They Cost?
Published 10/25/2021, 3:30 PM EDT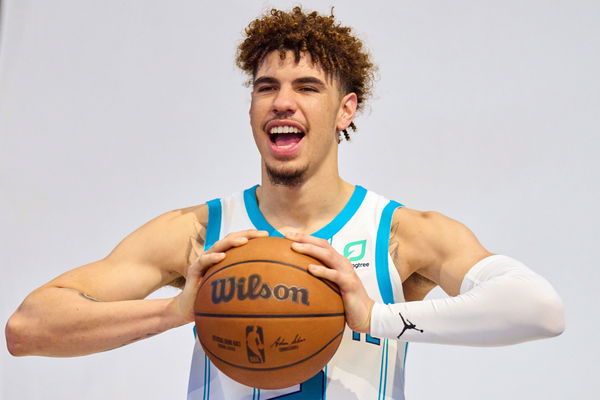 ---
---
When LaMelo Ball came into the NBA, he was already making headlines for many reasons. Some of them were good, and some bad, but that did not change the way he played during his debut season. Winning Rookie of the Year is enough proof that this young man is headed towards a very successful career. Not just as an NBA player, but also as a fashion icon.
ADVERTISEMENT
Article continues below this ad
That's right, the Ball family might be hated by some and loved by some, but they are definitely not a group of people anyone can ignore. There was some skepticism around LaMelo's future in the league, since he took the more unlikely route for it. However, it is safe to say that he has erased any of those doubts.
On top of that, he has become a trendsetter in the NBA. His fashion sense has truly taken everyone by surprise, but it was something we all should have noticed as soon as he came into the league. The signs were all there, right after he was the third overall pick by the Charlotte Hornets.
ADVERTISEMENT
Article continues below this ad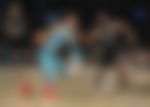 WATCH THIS STORY: Michael Jordan's Baseball Days, LeBron James' History with Football, & Other NBA Players That Have Played Other Sports
LaMelo Ball and his 14K Gold and Diamond Grills
Shortly after being drafted, Melo went ahead and purchased expensive new teeth for himself. As per TMZ, "The finished product is a pair of 14k white gold chompers (8 top teeth, 8 bottoms) with VVS diamonds in a honeycomb set." 
AP, the Jeweler, posted a picture of Melo sporting the new grills on his Instagram, and then it went all viral. This VVS Gold and Diamond Grills with 14 Karat Gold and a honeycomb set, cost Melo between $30,000-$40,000. What a lavish way to celebrate, isn't it?
And if anyone is wondering, these are permanent. They are customized grills, stylized to fit Melo's teeth specifically. They can be removed at any point he wants. There are many other NBA players and celebrities that don these customized grills. Now that LaMelo is being labeled as a fashion icon in the league, these seemed like a must.
ADVERTISEMENT
Article continues below this ad
The Charlotte Hornets are making the most of their superstar as well. They have made a great start into the new season, winning all three of their games and holding second place in the East. If LaMelo keeps himself healthy, unlike last season, this could be a difference-maker for the franchise.
ADVERTISEMENT
Article continues below this ad