Lando Norris and Alex Albon Look Up to Valentino Rossi Instead of an F1 Driver
Published 07/21/2019, 9:29 AM EDT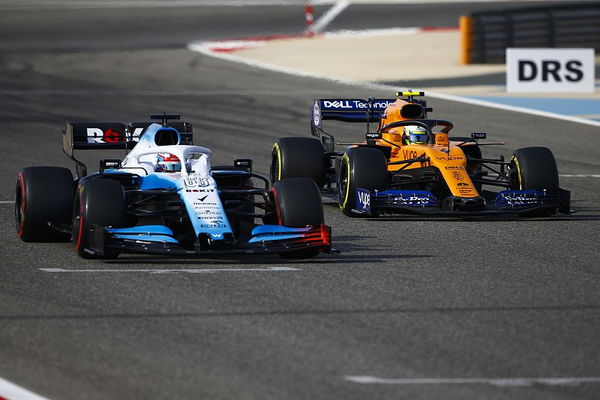 ---
---
Most budding Formula 1 drivers have this question posed to them often, namely, "Who did you look up to?" or "who was your hero in racing?" The average Formula One driver normally names the likes of Ayrton Senna, Alain Prost, Michael Schumacher, Mika Hakkinen and many others. However, the likes of Lando Norris and Alex Albon have a different sports personality in mind.
ADVERTISEMENT
Article continues below this ad
Toro Rosso driver Alex Albon and McLaren's Lando Norris draw inspiration from MotoGP legend Valentino Rossi. In fact Valentino Rossi was in his prime when Norris and Albon were just stepping into the world of motorsport. The McLaren youngster Norris got his first taste of MotoGP back in the early 2000s when Rossi was a dominant force.
"I saw MotoGP on TV first, before I saw F1 and other types of car racing. It's what I got more into. It was cool, there was good, exciting racing," Norris says.
ADVERTISEMENT
Article continues below this ad
"And Rossi, it was because of him. It was a combination of him being a cool guy. He's different. He's not super-tense, he's chilled, he's funny. But then on top of that, he was different in terms of having a bright yellow lid, and cool clothes. He's just got character which a lot of people don't have. They don't stand out as much.
"At whatever age I was – five or something – I just instantly loved it. I've always enjoyed MotoGP, it's always awesome racing, and he's still the guy he was back then: he's still a cool, chilled, relaxed, funny guy. It's just nice watching someone like that."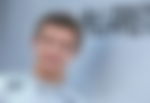 Similarly, Alex Albon was hooked by Rossi's character, referring to his famous bowling celebration at Jerez in 2007. The Anglo-Thai racer even went as far as to use Rossi's iconic #46 number his go-kart as well as a sticker reading "The Doctor", referring to Rossi's nickname.
"If you've ever seen photos of me when I was like eight years old, I had 46 and Rossi stickers everywhere on my kart," Albon says. "I liked his attitude. I remember when I was a kid and I saw him, he won a race and he was bowling his fans and they fell apart – I was like, 'who is this guy? What a legend!'
"Of course he's very serious off the track. People forget how hard this guy works behind the scenes. But he's a cool guy."
Alex Albon had the option to use #46 in F1, but opted against it, instead going for #23. Explaining his decision, he called it a 'half Rossi': "If you just say 46, no-one will ever say 'oh that's Alex Albon's number'. That will always be Rossi's number.
"I'm born on 23rd March, odd numbers are luckier for me than even numbers, and I thought 46 in half is 23 – let's do it."
Albon may have based his number selection partly on honouring Rossi, but he did not grow up wishing to emulate the Yamaha rider – even if he feels there are some similarities in their character.
"He's that charismatic guy off the track and then serious on it. I like that. Maybe part of me is like that, but not because I wanted to be him," Albon says.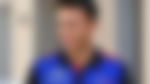 "Maybe it is because I looked up to him, but that's more just because I think we're quite similar in that respect, rather than anything else."
"I have three dogs: one called Michael for Michael Schumacher, and two called Valentino and Rossi."
Like Albon, Lando Norris can see some reflections of Rossi in his own approach to racing. While he too stresses there was never a deliberate effort to follow his lead, the McLaren F1 driver feels there may have been some subconscious impact.
"I don't know who I would have been if I never watched MotoGP," Norris says. "He's fun. He does rallying, he does different things. He takes his job seriously, but at the same time, he has fun, and he just loves doing what he does.
"I probably don't know it, but it's something that naturally or subconsciously that I would have grabbed onto or kind of felt myself, or acted myself. But not something where I've gone 'I'm going to try to be like him'. That's definitely not what I did.
"Subconsciously, yeah, probably being a relaxed, fun, just enjoyable guy – probably a little bit has come from him."
Albon can proudly say that he interacted with the Italian legend.
"I've spoken to him on Instagram a little bit!" he declared proudly.
"He saw the photo of me karting, and he liked the photo of it. He followed me on Instagram. That was only like a couple of months ago, and I was like 'Oh my God!' I was kinda star-struck and shocked!
"He goes karting a lot, so I told him next time he's karting give me a shout as I want to come along, and he was like 'yeah of course'. I hope he karts soon so we could have a bit of a bash."
ADVERTISEMENT
Article continues below this ad
But even for all his love for MotoGP, Albon is quick to rule out giving it a go.
"No. Way. I will kill myself, I can guarantee you that!" he warns with a laugh. Those guys are nuts. What we do is quick, but we're harnessed in, we've got the seatbelts, and it is a safe thing really. A MotoGP bike, that's serious."
"It seems like every time I go on two wheels, I break something as well! I broke my collarbone in 2017 on a bike. I've broken so many bones on two wheels, and that's not on a motorbike, that's being on bicycles and scooters. If I was on a motorbike, I don't think I would be here right now!"
ADVERTISEMENT
Article continues below this ad