Lando Norris Decided to Make the Perfect Meme to Counter Being Called Short on Live TV
Published 09/24/2019, 9:57 AM CDT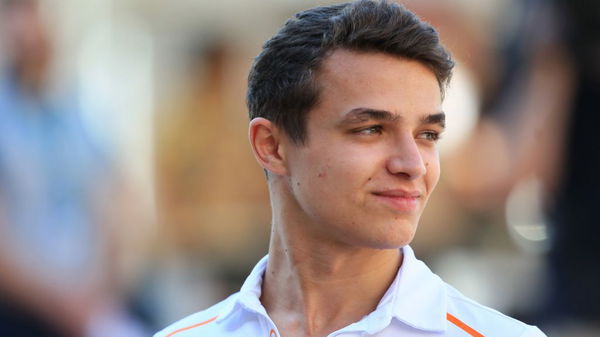 ---
---
It is fairly common knowledge that nobody likes being told about their height or weight. Some people may get mad about it as they are rather sensitive about such topics. After the Singapore Grand Prix, Lando Norris got particularly offended about being called short.
ADVERTISEMENT
Article continues below this ad
At the time, Lando Norris was talking to Sky Sports about his race when some tape was spotted on his racing suit. He explained that when turning, his leg comes up when he is off the brake. Given the bumpy nature of the Singapore circuit, he leg has a tendency to smack into the steering wheel.
ADVERTISEMENT
Article continues below this ad
Then, former F1 driver Paul di Resta interjected the explanation, saying, "You're quite short aren't you?". The young Briton was briefly rendered speechless, which was enough time to add a Lando Norris touch to the clip – memes.
When he finally spoke, he said, "I mean, I'm quite small, but its more of the bumps. At most tracks this doesn't happen but its the bumps. When I'm doing a brake, I want to make sure that I'm completely off the brakes, my left leg is fairly up and then you have the bumps and then it hits."
The 19-year old had a good day in the office, finishing as Best of the Rest behind the Ferraris, Red Bulls and Mercedes cars.