Las Vegas Raiders DE Maxx Crosby Denies Spitting at Steelers Guard- Appeals $6,971 Fine
Published 09/26/2021, 2:57 PM EDT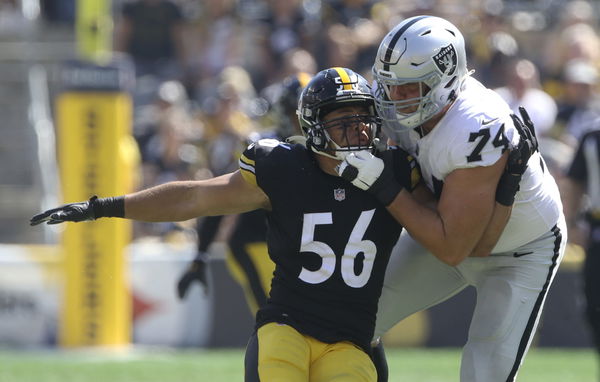 ---
---
The NFL handed Las Vegas Raiders defensive end Maxx Crosby a fine of $6,971. He allegedly spitting on Steelers Guard Trai Turner. But it wasn't visible in any of the angles shown on the CBS broadcast and neither did any of the officials see it happen.
ADVERTISEMENT
Article continues below this ad
The fines came amidst the NFL's crackdown on unsportsmanlike conduct and taunting, specifically acts directed at opponents that can cause situations to escalate. And including the two concerned players (Crosby and Turner) tjhe NFL fined at least 10 players for over $100,000 for unsportsmanlike conduct in the Week 2 clash between the Raiders and the Steelers.
ADVERTISEMENT
Article continues below this ad
Las Vegas Raiders DE fined without evidence
The incident turned out to be a nightmare for the officials to come to a perfect decision. The NFL handed Crosby a fine this Friday along with referee Jerome Boger's report on Turner's disqualification. Turner pushed Crosby, accusing him of spitting in his face.
Boger responded he didn't see that, at which point Turner struck Crosby in the back with his forearm, and Boger threw a penalty flag. Then Turner charged at Crosby as Boger and another official tried to restrain him and spit at Crosby.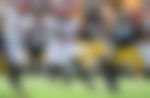 For his unsportsmanlike conduct, after he shoved Crosby with his forearm and spit at him, Turner was penalized, ejected and fined $15,450 in the fourth quarter of the Steelers' 26-17 loss.
What consequences will follow?
ADVERTISEMENT
Article continues below this ad
However, the Steeler's coach Mike Tomlin, said after the game that he didn't feel Turner's actions merited an ejection and the incident began when "somebody spit in his face." It was Solomon Thomas to be the only Raiders player to be flagged after the play as he shoved Turner after Turner spit at Crosby.
ADVERTISEMENT
Article continues below this ad
None of the officials or any video footage have backed up Crosby, who was initially accused of spitting on Turner. But disciplinary actions will to come, and he will pay a fine as well. Do you think punishing a player without evidence was the right thing for the league to do? Let us know in the comments down below.