Wimbledon 2016: Last Women Standing
Published 07/08/2016, 3:30 AM EDT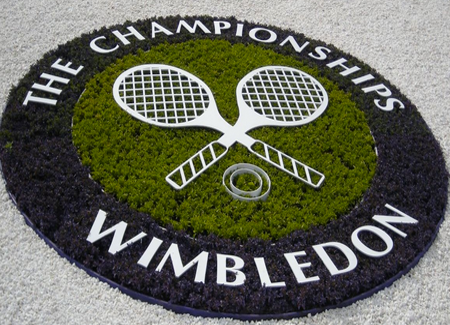 ---
---
The Women's semifinals were a brute display of power hitting. With just the two women left in the draw, we at Essentially Sports preview the Women's Final of Wimbledon 2016.
ADVERTISEMENT
Article continues below this ad
  1. Serena's dominance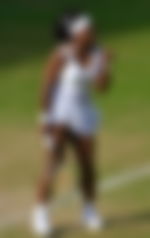 Serena Williams would be chasing glory, as she takes on Angelique Kerber of Germany in the final of this year's Championships. Following her second round struggle against fellow American Christina McHale, Serena has been absolutely ruthless, bagelling her opponents in 3 of the 8 sets played since. All in all, she showed that her second round match was a mere hiccup, and that her mission still lies to be accomplished. Another Grand Slam final, another shot at glory. A win on Saturday's final will tie her with Steffi Graff for the most Grand Slam titles in the Open Era (22). Having etched her name in history books right through her career, the significance of this record tops it all off and will be the sole motivation that would drive her on Saturday evening. Of course Kerber beat her sister, but does that count? Being denied twice in two Grand Slam finals this year already, Serena would look to get back to winning ways and defend her trophy.
ADVERTISEMENT
Article continues below this ad
  2. The New Look Kerber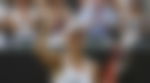 The only woman standing in Serena and The Venus Rosewater Dish is Angelique Kerber. The German has improved her game phenomenally in the last two years, and her victories are indicative of that. Having not dropped a set right through the tournament, Kerber would seek to emulate her success in this year's Australian Open, where she beat Williams in three tight sets to win her maiden Grand Slam. Being the first German to win a Grand Slam title since Graff did so in 1999, Kerber would look to make it two titles in two Grand Slam finals. It would be just so fitting that a German has fought to protect another German's record.
  3. Road to Final
a.) Serena Williams
With the best serve in Women's Tennis, and cannon like shots, few can wonder what problems Serena will have, when she enters any tournament. The younger Williams sister has been dominant right through the start of the tournament. While facing some trouble in the second round, she once again showed the world why she is the best in the business. A break down in the final set, Serena, being the mentally tough player she is, eventually beat McHale, and has thrashed every player ever since. Her victory over Elena Vesnina in the semifinals can be seen as a message to every player on the tour, including Kerber, that she is not done yet.
b.) Angelique Kerber
ADVERTISEMENT
Article continues below this ad
Kerber has had a relatively tougher draw this Wimbledon, but she has responded brilliantly, managing to outplay every opponent she has faced. Her real test began in the quarterfinals, when she faced 5 seed Simona Halep of Romania. Emerging the victor in two extremely tight sets, it was her resilient defence that prevented Halep's stinging groundstrokes from causing her much damage. Then came the elder Williams, whom Kerber marvellously overcame in the semi-final. A perfect result for her, with the exception of her serve, Kerber knows that she has to up her game when facing a formidable Serena.
  4. Expectations
The night of Australian Open 2016 was the most exciting one for Kerber. Meeting Williams, who was reeling from emotional and mental damage caused during her loss in the US Open 2015 semi-finals, Kerber knew she would still have to play the match of her life to beat her. Despite all that Williams went through, she was still the favourite to retain her title. But Angelique capped off a brilliant upset, shocking the tennis fraternity. And while she will look to repeat the result this weekend, Serena is going to respond in her typical fashion: go out with all guns blazing. Having been denied twice already this year, Serena will once again seek that elusive 22 Grand Slam, and also a 7 Wimbledon title.
ADVERTISEMENT
Article continues below this ad
Kerber knows that she has the game, and once again, will have to play the match of her life. The Wimbledon title is well within her sights and it's all a matter of luck and grit that decides the outcome of this sensational matchup.