Latest Among Us Mod Makes an Epic Minecraft Crossover
Published 04/10/2021, 4:41 AM EDT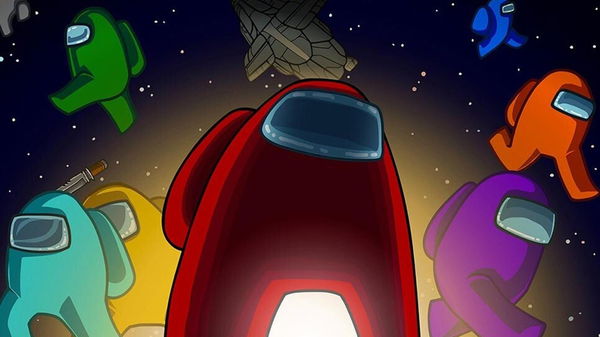 ---
---
Among Us is perhaps one of the most popular multiplayer games out there right now. The title has an interesting premise and attempts to emulate the feeling of enjoying fun party games with friends. However, the most exciting aspect of the game right now is perhaps the various mods that the community keeps coming up with.
ADVERTISEMENT
Article continues below this ad
With its insane popularity, the community kept demanding more from the game. Devs at Innersloth had scrapped their work on a sequel to this 2018 title to work towards bringing more content into the game. Innersloth has even released a major update for the game recently, which has added a new map and has revamped the gameplay to some extent. However, the community had mixed responses to it.
Speaking of mods, the community usually comes up with ways to include crossovers into the game or to grant insane powers to the role of the impostor. Recently, creators made a mod that has brought an iconic Minecraft character to the game. The character in question is the Minecraft mod character Herobrine. Herobrine is one of the most iconic characters that one associates with Minecraft. He was at the center of countless speculations and creepypasta. This might just be one of our favorite Among Us mods.
ADVERTISEMENT
Article continues below this ad
Further reading: Call of Duty Black Ops Cold War: Best Sniper Loadout to Dominate Everyone in Season 2 Reloaded
Among Us Mods Add a Herobrine Impostor Role
The popular YouTuber GameToons recently demonstrated this mod on one of his latest videos. The Herobrine mod, like many others, grants special powers to the impostor.
ADVERTISEMENT
Article continues below this ad
Herobrine might just be one of the strongest variations of the impostor role. This is how it works: You can transform into Herobrine while the game is in progress. Also, you can revert back to your original Among Us skin at any time.
Now, Herobrine can use his conjure ability and teleport anywhere within the spaceship. In addition to this, this character also has the ability to limit the visibility of the crewmates by casting a cloud of thick fog throughout the ship. However, this will not affect the visibility of Herobrine himself, thus making him a silent killer.
Furthermore, Herobrine has the Death Stare ability. This is basically like Superman's laser eyes. You can use this ability to just stare at a crewmate and kill them with your stare.
ADVERTISEMENT
Article continues below this ad
There have been questions about whether the popularity of Among Us has been faltering over time. Well, the hype surely is less, but it is still one of the most popular multiplayer titles out there. Moreover, these interesting mods make the game all the more entertaining.