Latest Destiny 2 Hotfix Nerf Gives Hunter Mains More Reasons to Cry
Published 05/26/2021, 10:33 AM EDT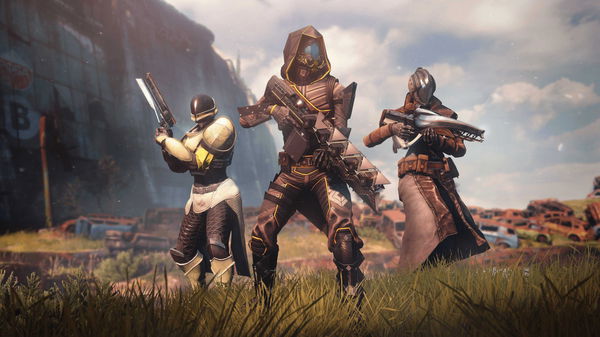 ---
---
Over the past few weeks, Hunter mains in Destiny 2 have received a lot of bad news. Following the release of the new Vault of Glass Raid, Bungie disabled a lot of the overpowered Hunter exotics to give a fair advantage to other players. Because of this, the builds for this class were basically useless for players to try for the Raid.
ADVERTISEMENT
Article continues below this ad
But it seems like there won't be a respite for them after Bungie released the game's latest hotfix. It has a lot of fixes and nerfs, especially the Hunter exotics, which the players might not like.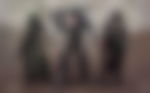 ADVERTISEMENT
Article continues below this ad
Bungie releases Hotfix 3.2.0.2 for Destiny 2
Recently, Bungie announced Hotfix 3.2.0.2 for Destiny 2. Most of the patch revolved around the fixes of a variety of glitches and bugs in the game currently. This included fixes of armors that accidentally provided stat bonuses to players when used as ornaments as a part of Armor Synthesis.
Along with that, the Sundering Blast no longer causes Overlord Champion to leave the stun state when hit by the explosion created by the mod. Bungie also fixed a host of catalyst problems of the Cryosthesia 77k, and included some drop problems regarding THE SWARM. But, the update's biggest news came with the massive nerf for the Star-Eater Scales.
Bungie nerfs Hunter Exotic Star-Eater Scales
ADVERTISEMENT
Article continues below this ad
In a move that is sure to disappoint a lot of Hunter mains, Bungie has added a huge nerf to the Star-Eater Scales Exotic. The developers disabled the exotic for the Vault of Glass Raid after it was deemed to be too powerful in Destiny 2. Following the hotfix, the Exotic will no longer apply its damage bonus to weapons and grenades. Instead, it will only apply it on Supers as it was intended to be. Along with that, the Exotic will now require eight stacks instead of four for the full damage bonus.
With this nerf, the Star-Eater Scales should no longer be part of the top tier of Exotics in Destiny 2. With this, Hunter mains have now lost another overpowered exotic, and they have a serious disadvantage against others.
The Hotfix included a lot of bug fixes in Destiny 2, and most players should be happy about the changes. But, at the same time, Hunters might have to look for something new in their armory to displace their favorite exotic in Star-Eater Scales.
ADVERTISEMENT
Article continues below this ad