Latest Rumors Reveal Gears of War 6 Release Date Is Far Into the Future
Published 12/16/2021, 11:43 AM EST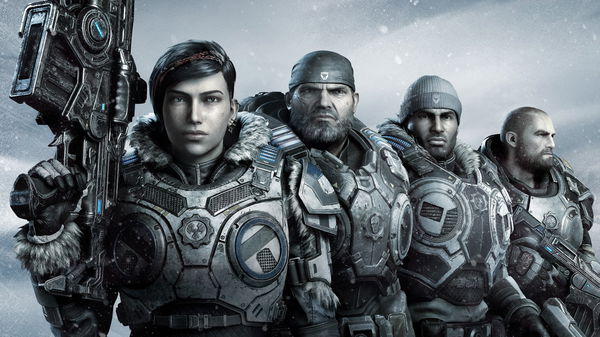 ---
---
Gears of War is one of the most popular Xbox series. Furthermore, it also became one of the best-selling franchises for the Xbox 360. There are a total of five installments in the Gears of War series and for the first four installments, developers used a modified version of the Unreal Engine 3 engine.
ADVERTISEMENT
Article continues below this ad
Because of its enormous popularity, fans are desperately waiting for the sixth installment, Gears of War 6. However, according to some recent rumors, it looks like fans might have to wait longer than expected to experience the sixth part. Continue reading to find more about the estimated release of Gears of War 6.
DIVE DEEPER- Who is Sumit Gupta, the CEO of Dr Disrespect's Exciting New Game Studio?
ADVERTISEMENT
Article continues below this ad
Gears of War 6 might get delayed to 2024
According to some rumors, we might not see an extra part in the series for three or four years. In a recent post, Techradar mentioned," On the latest episode of the Xbox News Cast, guest Rand al Thor, a YouTuber believed to have connections within the games industry, claimed that Gears of War 6 will arrive in either 2024 or 2025, after another project that developer The Coalition is working on."
ADVERTISEMENT
Article continues below this ad
It means that The Coalition is not focusing on the series and might be planning another project. The Coalition's next project is a brand new, smaller IP, which it will release before Gears 6 in 2023-24. Interestingly, there's no official confirmation from Microsoft or The Coalition.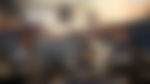 There's a possibility we might not even see another part in the series. However, considering the immense popularity of the series, it's safe to assume that we will definitely see another part. Not to mention, it will help developers to earn huge profits as fans are already patiently waiting for any official news.
ADVERTISEMENT
Article continues below this ad
According to Microsoft," At the time of its launch, Gears 5 had the biggest launch week of any Xbox Game Studios title this generation". Which one is the best part of the Gears of War series? Make sure to let us know by leaving your opinion in the comment section down below.
Watch this story: Toughest Video Game Bosses of all time