Laver Cup: Federer and Nadal to play on same side of the net
Published 08/25/2016, 10:56 AM EDT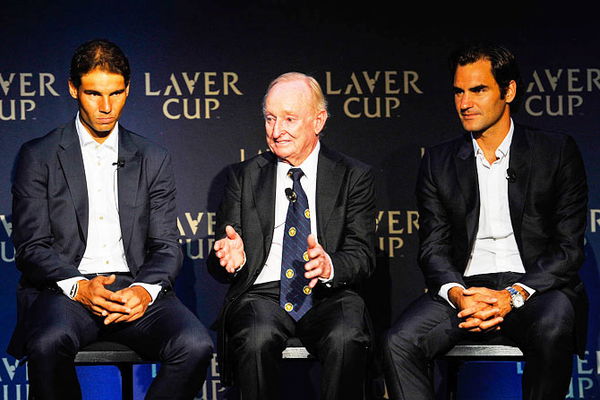 ---
---
Next year in late September, Prague will be the venue of the inaugural Laver Cup.
What is the Laver Cup? Well, for now, to many people it's the event where Roger Federer and Rafa Nadal will be in the same team, Europe! It's a Ryder Cup style tennis tournament, that would pit Europe against the Rest of the World. Bjorn Borg will lead team Europe while McEnroe will head ROTW.
The Laver Cup will be played from September 22 to 24 next year and will be an yearly event except for the Olympic year. "It's going to be unbelievable to be on the same side of the net as Rafa finally. It's a great feeling not facing the big forehand," said Federer. The organizers also said that Novak Djokovic and Andy Murray will be persuaded to take part in the event.
"I'm honored and excited about this format," said Laver, the 11-time Grand Slam champ who won the calendar Slam in 1969, the last player to do so. "Hopefully it's going to be a competition that lasts in the world of tennis."
Federer said that coming to NYC was a bit painful for him as he'd be missing out on US Open- for the first time since 1999, though he remained positive on his return to the Australian Summer next year!