"Phenomenal Platform": Andy Roddick Praises Roger Federer for Introducing Laver Cup in Men's Tennis
Published 09/26/2021, 11:39 AM EDT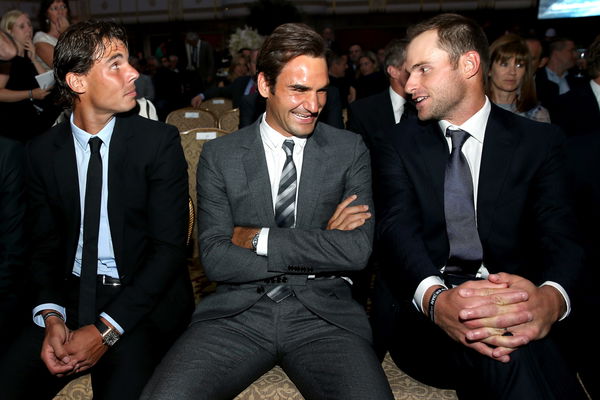 ---
---
The former World No.1, Andy Roddick made his first appearance at Laver Cup 2021. He shared some wonderful moments with his close friend Roger Federer. The 2003 US Open champion spoke about the impact of Rafael Nadal and Roger Federer in the Laver Cup for the past years.
ADVERTISEMENT
Article continues below this ad
Andy Roddick praised Roger Federer and Rafael Nadal
ADVERTISEMENT
Article continues below this ad
Alongside Roger Federer, Andy Roddick also arrived at Laver Cup to watch the competition. Roger Federer, Roddick's close friend, and old rival gave an amusing tour to Andy Roddick. This was the first visit of the American at Laver Cup. Roddick and Federer shared some hilarious moments in their conversation. Federer was seen firing a few interesting questions at the former World No. 1 Andy Roddick.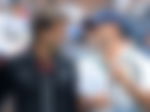 When Federer questioned Roddick about his first impressions of the Laver Cup, Roddick praised Roger Federer and Rafael Nadal for their effort. He said," It's fantastic, you know I've kind of been watching. I was just saying before you guys have built a phenomenal platform for the tv viewing experience for tennis. So seeing you coach the younger players or Rafa get all excited or kind of the new generations of players that interaction on kind of the benches kudos. Because I think you've kind of really packaged a team event but made for tv in a great way, thank you!"
Andy Roddick apprehended the efforts Nadal and Federer have provided to the Laver Cup since its inaugural year in 2017. Roddick loved the energy Nadal stipulates to the next generation. According to him, Federer and Nadal are the reason behind people enjoying the Team event at Laver Cup.
US Open 2003 finals
ADVERTISEMENT
Article continues below this ad
The finals of the US Open 2003 were between the American Andy Roddick and the Spaniard Juan Carlos Ferrero. Andy Roddick glaringly defeated Juan Ferrero in straight sets with a score of 6-3, 7-6, 6-3. Following his victory, Andy Roddick rose to World No. 1 at the age of 21. He also claimed the title of youngest American to hold this rank since 1973.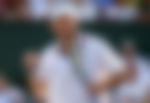 At the age of 36, Andy Roddick announced his retirement after US Open 2021. The American holds 32 singles titles in his career including the US Open title. In doubles competition, he has triumphed over four titles.
ADVERTISEMENT
Article continues below this ad