League cash has made smaller clubs more competitive: Wenger
Published 12/21/2015, 1:05 PM EST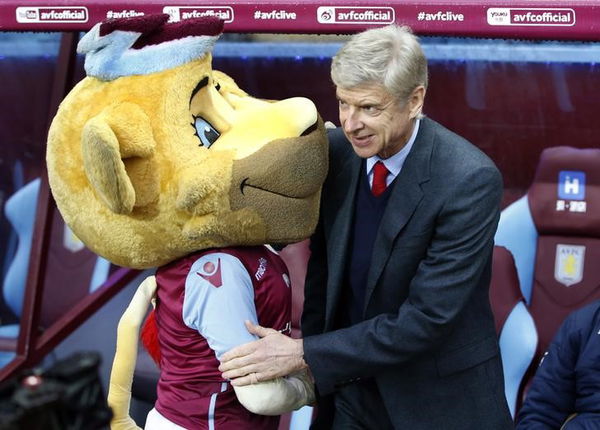 ---
---
REUTERS – The Premier League's surging television revenue has allowed even smaller clubs to attract best players from Europe and made England's top flight more competitive, according to Arsenal manager Arsene Wenger.
ADVERTISEMENT
Article continues below this ad
A lucrative new domestic broadcast deal, a 70 percent increase on the existing one, comes into effect next season and the richest clubs, with their incredible financial might, will no longer be able to cherry-pick the best players, Wenger said.
"What is for sure is that the Premier League has so much financial power that the lower teams who spent a bit less, they can still buy the best players in Valencia, in Lyon, and that makes the league much more competitive," Wenger said ahead of Monday's top-of-the-table clash against Manchester City.
ADVERTISEMENT
Article continues below this ad
"That means Chelsea or the other clubs (can be told), it's not 40 million pounds ($59.64 million), and then they start to think about it.
"(Smaller teams) can say no because they speculate on the inflation that will happen. They think that the money comes in so next year, it can double."
ADVERTISEMENT
Article continues below this ad
Wenger, who sold a number of his best players to pay off the debt incurred from their shift to the Emirates Stadium in 2006, still remembered the pain but said the club are in a much better position to ward off raids from richer clubs.
"It was difficult to take at the start but we had to survive financially, so had to live with it," Wenger said.
"We are in a much stronger position today. I cannot say it will never happen again, but we are in a position where we do not have to give in."
ADVERTISEMENT
Article continues below this ad
($1 = 0.6707 pounds)
(Reporting by Shravanth Vijayakumar in Bengaluru; editing by Sudipto Ganguly)