Leagues, Leagues Everywhere!
Published 10/01/2014, 9:50 AM EDT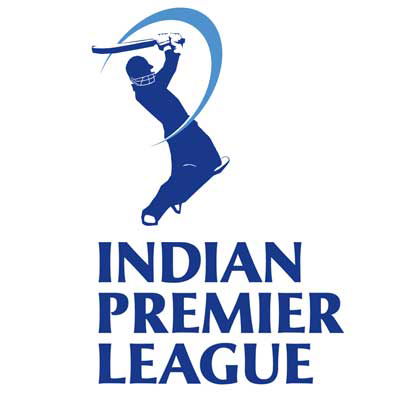 ---
---
Ten years ago, if you asked an Indian what "Leagues" were, he/she would have given a dictionary meaning of the word. But now that's not the case. With almost a league in most of the sports, the people of India are getting addicted to these and are apt to be called "leagueholics".  Though there were leagues happening in football even before the twentieth century, it was IPL (Indian Premier League) which gave a whole new dimension to what leagues really are to the Indian Audience. The inclusion of celebrities, businessmen and a lot of money made the leagues more entertaining to the Indian audience.
ADVERTISEMENT
Article continues below this ad
The League system came to India in the late stages of 19th century when Calcutta Premier League (Asia's oldest league) was founded in 1898. The league generated a huge audience primarily within the state of West Bengal. Derby matches like Mohun Bagan- East Bengal continues to generate record attendances and fierce clashes. This derby is considered as one of the top 10 derby clashes in the world by many football pundits.In order to gain a national audience and to promote football in the country, National Football League (later continued as I-League) was launched in the country during 1996. The league was dominated by the teams from Goa and Bengal but still, most of the people from India never followed these leagues as they were literally "consumed" by cricket. The stadiums turned out to be near empty and many teams suffered losses and backed out.  Keeping this in mind, Indian Cricket League (ICL) was formed in 2007 which contained teams from India, Pakistan and Bangladesh. The league had a director board consisting of Kapil Dev, Tony Greig, Dean Jones and Kiran More and got reasonable popularity in the inaugural year. But the country's first cricket league turned out to be a flop and was eventually folded by 2009 as it lacked support from International Cricket Council (ICC) and BCCI. 2008 was the year that saw a great revolution in Indian sport, particularly in cricket. This was the year when the world's "richest" T20 league was launched. The Indian Premier League(IPL), headed by Lalit Modi with the support from BCCI and ICC turned out to be a huge hit in its inaugural year itself and it set TRP rates literally skyrocketing. With player biddings, close matches, Bollywood actors, cheer girls and many more the tournament became an instant success and the franchises made huge profits. IPL was even successful in getting more views than primetime TV soaps in the country which itself is a rare achievement. The tournament was also instrumental in bringing a lot of young Indian talents to the international level. But again, cricket was the only sport that continued to be famous in India and leagues like I-league continued to get poor viewership.
Inspired by the IPL, many business organizations and sports persons decided to promote other sports in a similar way. The first sport they turned to was undoubtedly the national sport hockey. The sport was in a grim stage and the country failed to give good results at the international level. PHL(Premier Hockey League) and World Series Hockey were introduced with high hopes but both the tournaments got eventually folded within few years. Hockey India League was the third league that was introduced for the sport but this time the budget and sponsorship was better. The tournament was successful in generating more viewership for the sport not just in India but also in countries like Canada, Austarila, Pakistan and South Africa. The league gave a huge boost to the sport. This was followed by Indian Badminton League which again attracted good sponsors and made huge signings.  Players like Lee Chong Wei and Saina Nehwal were auctioned for huge amounts. The fortnight long tournament turned out to be richest badminton league of the world.
ADVERTISEMENT
Article continues below this ad
The greatest surprise came from Pro Kabaddi League which was started from 2014. With the franchises being owned by Bollywood actors and business groups, the sport got a huge resurgence and international recognition. Television coverage and a bit of Bollywood has given India's ancient sport of kabaddi a touch of glamour and the viewership was more than three times that the Fifa World Cup got in its opening week in India.
The next big league that the Indians look forward is ISL (Indian Super League). Ironically even though football was the sport that introduced the league system in the country, in order to gain more viewership and to promote the sport, AIFF planned to make the league more like an IPL model. With huge marquee signings like Del Piero, Nicholas Anelka, Juan Capdevilla, Marco Materazzi and many more the event promises to gain reputation from football lovers all over the world.  The event is also considered as a move to develop and promote more young footballers from the country which until now has not even participated in a single world cup.
The leagues doesn't get over with ISL. During December IPTL(International Premier Tennis League) will start it's inaugural season with 4 countries including India hosting it. The Indian team boasts of professionals like Roger Federer,Gael Monfils,Fabrice Santoro, Ana Ivanovich and Pete Samparas along with Sania Mirza and Rohan Bopanna. The league is considered as the brainchild of Mahesh Bhupati which again is planned to execute in an IPL style format.
The League format has gradually become a hit in the country, especially after the introduction of IPL. With Celebrities and corporates owning some of the teams , these leagues gain more attention and indirectly earn more fame for these people.  Sport bodies for Athletics and Wrestling are now planning to conduct leagues in the same format to attract more viewers and also for promotion. 2015 will indeed be a busy year for Indian sport maniacs with all these leagues literally "Jam-Packed" into a single year. Though there are criticisms, these leagues could eventually earn India a supreme place in each of the sports.