LeBron James Further Distances Himself From Michael Jordan, Kobe Bryant, and Kevin Durant With Historic Record
Published 05/17/2021, 2:39 AM EDT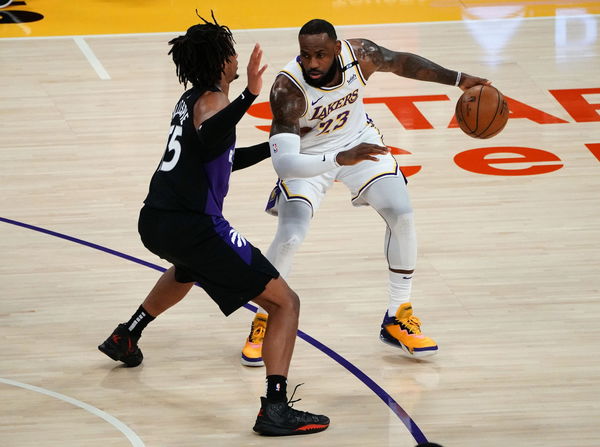 ---
---
LeBron James is one of the most historically dominant players in the NBA. For 18 seasons, James has played at the highest possible level and set the standard to be an all-time great. LeBron has consistently been one of the best players in the league every season that he plays. He also elevates every team that he is on to championship contention status. And now, he has made more history and furthered his legacy.
ADVERTISEMENT
Article continues below this ad
LeBron James tops his own record
Los Angeles Lakers star LeBron James ended the season averaging 25 points, 7 rebounds, and 7 assists. Therefore, this is yet another season where James has averaged 25 points per game.
ADVERTISEMENT
Article continues below this ad
Now, James has averaged 25 points or more for almost his entire career, 17 out of 18 seasons. This puts him ahead of Michael Jordan, Kobe Bryant, Kevin Durant, and Karl Malone by some distance, who have achieved this feat for only 12 seasons of their career.
Most 25-PPG seasons in NBA history:

17 — LeBron James
16
15
14
13
12 — Jordan, Durant, Kobe, Malone

Bron has done that in 17 straight seasons. pic.twitter.com/TV0xWEohqI

— StatMuse (@statmuse) May 17, 2021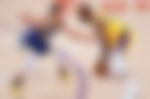 For James, this stat truly reflects his longevity as a superstar. James has been in the NBA for 18 seasons and averaged 25 points per game for 17 of those seasons.
To be able to do this at such a high level for such a long time is incredible, and James will be proud of this accomplishment. But he isn't one to rest on his laurels. Despite being in his 18th season, James is gunning for the NBA championship once again.
King James hurt his ankle once again
However, the Lakers will be worried about his health. In the final game of the regular season, James reaggravated his ankle injury against the New Orleans Pelicans.
James hobbled off the court and did not return to play again. This will ring alarm bells in the Lakers camp.
James just made his return yesterday after a lengthy absence thanks to an ankle injury. And to see him go down once again so soon could possibly cause a major dent in the Lakers' title chances.
ADVERTISEMENT
Article continues below this ad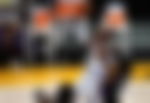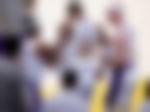 However, James is one of the more durable athletes in the NBA. And there is a chance that he walked away as a precaution.
ADVERTISEMENT
Article continues below this ad
The Lakers have to play Steph Curry and the Golden State Warriors in the play-in game. And given that the Lakers had pretty much sealed the victory, there was no reason for James to return to the game. Further evaluations should show how badly James injured himself against the Pelicans.