LeBron James is Hyped After Fans Spot Similarity Between Him and Kobe Bryant
Published 12/28/2020, 11:12 AM EST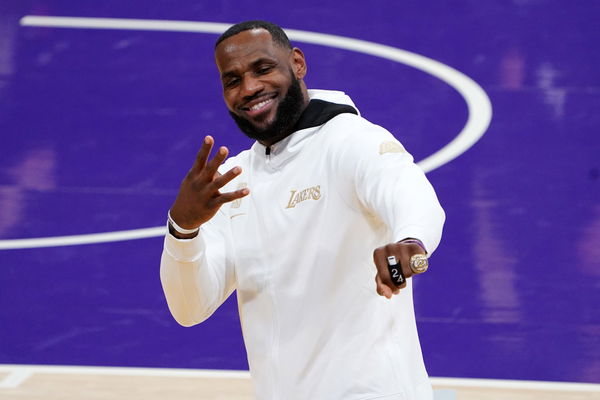 ---
---
The Los Angeles Lakers picked Marc Gasol in the 2007 NBA Draft but traded him to the Memphis Grizzlies in return for his brother Pau. But now, Pau has retired and Marc is playing for the Lakers. LeBron James is pumped to play alongside the 6'11" big man! 
ADVERTISEMENT
Article continues below this ad
Marc Gasol has a smooth touch to his game, which is a rarity among the league's big men. He can sink three-pointers as well as finish thundering dunks. Gasol's move to the Lakers during the 2020 offseason felt like a homecoming, even though he didn't suit up in purple and gold as a rookie.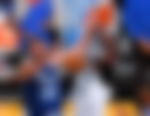 The warm welcome is due to the fact that his older brother Pau Gasol played for the Lakers and won two championships with them. Pau combined with Kobe Bryant to create a formidable partnership, and fans are already drawing parallels with the past and the present.
ADVERTISEMENT
Article continues below this ad
LeBron James loves comparisons with Kobe Bryant
Kobe Bryant was the last great star who played for the Lakers before LeBron James joined the team. The Mamba spent 20 years with the purple and gold and won a double with Pau Gasol in 2009 and 2010. 
Fans are loving the fact that LeBron James has now formed a similar partnership with Marc Gasol, and they're massively inspired by the similarities that exist when comparing the Kobe-Pau partnership with that of LeBron and Marc.
For starters, Laker faithful collaged a photo of Pau and Kobe high-fiving each other and pasted a near-perfect photo of LeBron and Marc Gasol doing the same. The two photos look miraculously identical, and an elated LeBron James shared the picture on Instagram as well.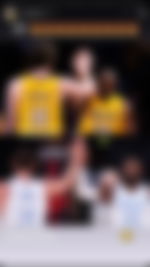 He tagged brothers Marc and Pau Gasol to assure the latter that the Lakers' legacy is now in safe hands. Kobe passed the torch to LeBron, who fulfilled expectations by winning the 2020 championship. 
But the show must go on, and Marc Gasol's addition has made the team even better, as they're now primed for a repeat! 
Marc Gasol's effortless plays has got LeBron excited
Gasol is a former Defensive Player of the Year who's still a valuable asset to have on a roster. He can still shoot, defend and make plays with his high basketball IQ and his game is thriving by playing alongside LeBron James. 
35-year-old Gasol set a massive NBA record with his 12-point and four-block performance in just 21 minutes of game time against the Minnesota Timberwolves. In fact, Gasol finished the game with a 100% FG accuracy and made a trio of three-pointers to earn massive acclaim. 
ADVERTISEMENT
Article continues below this ad
"Certain guys see plays before they happen. He's one of those guys," LeBron said of Gasol after the win. The King instilled how Gasol can break defenses with ease and compared him with Rajon Rondo. 
It would indeed be delightful for Laker fans to watch Marc Gasol and LeBron James combine on the court. They'll be reminded of the Kobe-Pau combination that once rocked the league and won the double.
ADVERTISEMENT
Article continues below this ad