LeBron James Reveals No Conversations With Michael Jordan After Taking Up Space Jam
Published 03/09/2021, 8:16 AM EST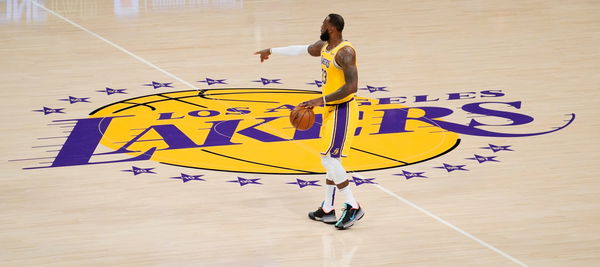 ---
---
Wherever LeBron James goes, he creates a legacy of his own, and it seems like he is ready to conquer the entertainment world by starring in a film that is actually the other GOAT's legacy. One can call the Space Jam universe Michael Jordan's baby. When released back in November 1996, it created an impact that left people wanting more.
ADVERTISEMENT
Article continues below this ad
However, ever since Jordan announced that he won't be returning to star in the film, plenty of rumors about who can take over the role began to make rounds. From Tony Hawk to Jackie Chan to Jeff Gordon, nobody fit the picture. And then it clicked…
Has LeBron James talked to Michael Jordan about this gig?
ADVERTISEMENT
Article continues below this ad
Who could take over a role played extraordinarily by the GOAT better than the GOAT of this generation? There is nobody better the audience will be able to connect with. But is it going to be easy to follow in Michael Jordan's footsteps?
In an interview with Bron, he was asked if having to continue Jordan's legacy caused some hesitation, and Bron had a very positive response to it. He explained that there will always be comparisons, and it affected him more when he was younger. But now that he is older and knows his worth and what he stands for, it doesn't bother that much. Following that, he was asked if he has had a chance to speak to MJ about the project. "No, I haven't had a conversation with Mike about Space Jam, but I hope to if he gets an opportunity to see the movie. I did my best to continue it," LeBron stated.
But he also clarified further, "I think one thing that we will show the viewers is that it's not a sequel. It's its own movie and twist."
Honored to be a part of Space Jam
ADVERTISEMENT
Article continues below this ad
Despite everything, he concluded with, "But to be able to just be in the Space Jam world, it's something that Mike created and is his. I respect that. And I held that with a lot of responsibility."
A lot of good has happened for the Lakers superstar the past year. Not only has he won another title for himself, but is also en route to a repeat. Other than that, the only concern for his new film could be because of the coronavirus.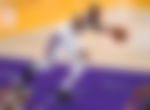 Whether films will get back to the cinemas soon is still a mystery. If Space Jam hits the screens, would you go and watch? And if yes, what are you looking forward to most?
ADVERTISEMENT
Article continues below this ad
Read also- "Ever Heard of Him?": LeBron James One Ups Michael Jordan with a Hilarious Post on the Set of Space Jam