LeClerc Won't Accept Number 2 Status
Published 10/17/2018, 9:26 AM EDT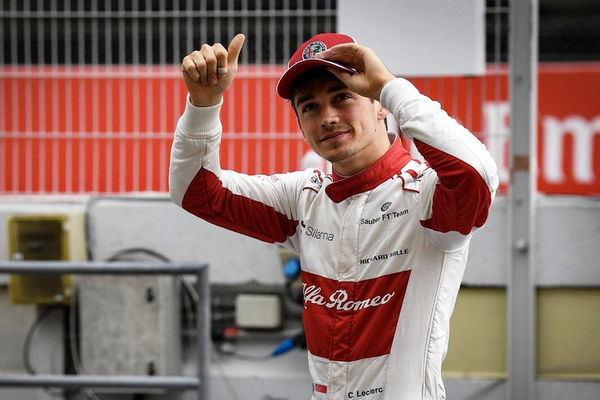 ---
---
Charles Leclerc has no intention of playing second fiddle to Sebastian Vettel at Ferrari and says he will be going all out for title success in 2019. Vettel enjoyed a fairly one-way relationship with Kimi Raikkonen until it was announced the Finn would be leaving the Scuderia, often benefitting from superior strategy to the Finn.
ADVERTISEMENT
Article continues below this ad
Things have tuned for Vettel since the Scuderia opted to replace Raikkonen with Leclerc for 2019 at this year's Italian GP, notably the Finn taking pole and then fighting Vettel for P1 at Monza – sending the German into a costly spin.
Any suggestion that the arrival of young gun Leclerc could see Vettel take back team leader status has been swiftly rejected by the 21-year-old.
ADVERTISEMENT
Article continues below this ad
Leclerc told F1's 'Beyond The Grid' podcast: "In every team you start the year on an equal status and then at one point, once one driver is fighting for the championship and one is not, then I believe it's normal for the second driver to help the first one, which I'm ready to do in case I am the second driver and I don't have my chances to win the championship.
"But apart from that, I don't think I will go there to be a second driver."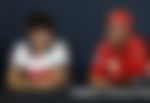 Although Leclerc has been held up as the future of Ferrari, he does not expect to be untouchable if he does not delver top performances.
ADVERTISEMENT
Article continues below this ad
"If you ask me about the pressure, I think I can handle this because I have a mentality that I don't feel the pressure at all. I know lots of people say, 'yeah but the pressure in Ferrari is on another level', but my mentality allows me to take off all the pressure.
"I don't really take into consideration what people are expecting from me. The only thing I do is focus on myself and try to give the best possible performance on track."
"I'm also very honest. If I'm not good enough next year, I should be dropped by Ferrari and this would be completely understandable for me. This is how I see it.
ADVERTISEMENT
Article continues below this ad
"If I'm good enough, I deserve to stay there. If I'm not, I deserve to be left off and I think that takes a lot of pressure off my shoulders."