Ledecky improves own 800m free world record
Published 01/18/2016, 9:53 AM EST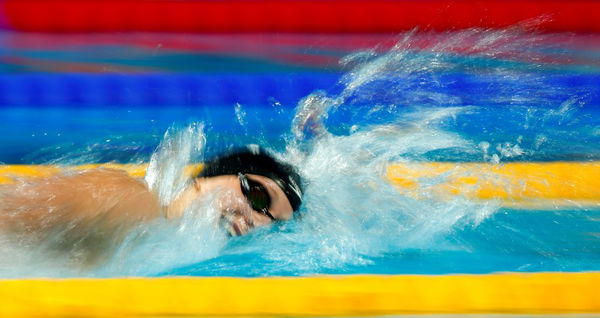 REUTERS – Olympic champion Katie Ledecky broke her own world record in the women's 800 metres freestyle with a time of eight minutes 6.68 seconds on Sunday at the Arena Pro Swim Series at Austin, Texas.
ADVERTISEMENT
Article continues below this ad
The 18-year-old's swim brought the sellout crowd at the University of Texas' swimming centre to its feet as she pulled away from the field early on.
"It was exciting," Ledecky told reporters after improving on her previous best of 8:07.39. "It's always exciting when you can get pushed along by a crowd like this in Austin.
ADVERTISEMENT
Article continues below this ad
"I was feeling good going into it; I knew I had some good swims this weekend. Whenever I get going like that, I get into a good rhythm with my freestyle.
"My stroke just feels good the whole weekend once I have one or two really good freestyle swims."
Ledecky now owns the eight fastest performances of all time in the women's 800m free, with two of them coming in Austin.
Becca Mann finished a distant second on Sunday in 8:24.49.
(Reporting by Mark Lamport-Stokes in Los Angeles; Editing by Peter Rutherford)