Legendary WWE Faction The Nation of Domination to Return at SuperSlam 3
Published 04/26/2021, 11:15 AM EDT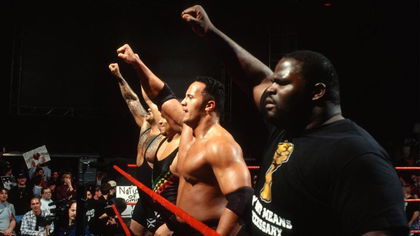 ---
---
There's nothing better for fans than watching an old WWE faction reunite. Therefore, it's Qatar Pro Wrestling that is making this dream come true for the fans.
ADVERTISEMENT
Article continues below this ad
In a press release, QPW revealed that WWE faction The Nation of Domination will reunite for their event, SuperSlam 3, as guest stars. Fans will see the former Superstars together for an event after 22 years. SuperSlam 3 is scheduled for February 26, 2022.
"WWE Hall of Famers Mark Henry, Ron Simmons and The Godfather, along with former WWE Intercontinental Champion, D'Lo Brown, will do their first appearance together in over 22 years. This will be for QPW's SuperSlam 3 on Doha, Qatar. The event will be on February 26, 2022, at the Lausail Sports Arena in Doha, Qatar with a capacity for over 20,000 people. The Nation of Domination will be the special guests for that night." H/t WrestlingInc.
ADVERTISEMENT
Article continues below this ad
Apart from The Nation of Domination, there will be some other pro-wrestlers present at the event.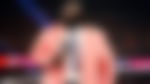 Some of the names are Jon Moxley, Sammy Guevara, Sin Cara, Brian Cage, EC3, and Sting. QPW is trying to get Kenny Omega to attend the event as well.
WWE Hall of Famer Bret Hart will be present. Next, Eric Bischoff will make an appearance as the General Manager of QPW.
The Nation of Domination was a primary WWE faction
The Nation of Domination was a primary faction during WWE's Attitude Era. They formed it in 1996 and lasted for two years. Initially, it was led by Farooq, but The Rock took over leadership in the last year.
WWE considered the faction as one of the most entertaining ones from The Attitude Era. Furthermore, this faction made a massive impact in the industry when they started rising towards fame after an initially slow start.
It is possible the company tried to revive the faction with MVP and Bobby Lashley. In fact, Dave Meltzer had revealed there was a plan in motion, and Rob Simmons was a part of it too. Unfortunately, the company dropped the idea.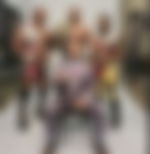 ADVERTISEMENT
Article continues below this ad
"There was an idea, I don't know if it was dropped. Originally, it was going to be on the show for a revamping of The Nation Of Domination and Ron Simmons was going to be a part of that angle, but they dropped that angle for this show. They may be building to it later, they may have dropped it completely, but they had brought him in for that angle. So, therefore, that is why he was on television." H/t Cultaholic.
While it's not known if WWE will revive this faction in the future or not, watching the former members come together for an event will be a treat for WWE fans, especially the fans from The Attitude Era!
ADVERTISEMENT
Article continues below this ad