Honoring the Legend of Emerson
Published 11/02/2016, 7:33 AM CDT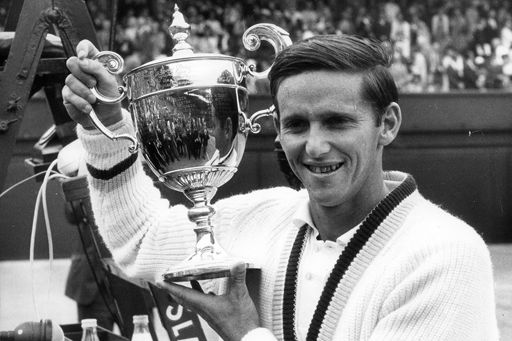 ---
---
ADVERTISEMENT
Article continues below this ad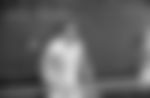 TITLES
ADVERTISEMENT
Article continues below this ad
The 60's were rightly called the Golden Age of Australian tennis, simply because it was just another time when the Australians were best at a sport. As the birthday of one such legend Roy Emerson approaches, this article honors the achievements of this iconic figure in the history of tennis.
Emerson was born on November 3, 1936, in Blackbutt, Queensland, Australia. Having picked up the game on the courts of Brisbane, Emerson found his first Grand Slam success in 1959 at Wimbledon. A singles Grand Slam breakthrough came later in 1961, when he beat countryman Rod Laver to win the Australian Open Title. It just marked the beginning of a highly versatile career, one in which he dominated both the singles and the doubles format to such an extent that it has never been emulated by any male player ever since.
The 60's was the time when Australians showcased their Tennis prowess to the world. Their reign over the decade can be credited to 32 of 40 Grand Slam Singles titles won by them, be it Laver, Emerson or Newcombe. And off these, Emerson led the pack with his 12 wins, closely followed by Laver at 11.
1) Emerson became the first and only male player in the world to complete a Career Grand Slam in both the Men's Singles and the Men's Doubles format.
2) He became the first player in the world to win 12 Grand Slam Men's Singles titles, establishing a 33 year old record, which has been equaled by just three players: Roger Federer (17), Pete Sampras (14), Rafael Nadal (14) and Novak Djokovic (12), with all the records being achieved in the past two decades.
3) Emerson has won six Australian Open crowns in the Men's singles format (a record equaled only by Novak Djokovic (6)), including five consecutive titles between 1963 and 1967.
Popularly known as "emmo" by his teammates, Emerson possessed the highest levels of fitness needed during his time and often credits it as the key to his success. Adaptability was never one of his concerns, for it came so naturally to him, be it with the serve and volley used at Wimbledon or the extremely slow Parisian dirt.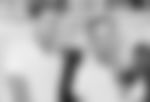 The tremendous aspect of Emerson as a player was really his Doubles achievements. Emerson appeared in a stunning 30 Grand Slam Doubles finals, being the victor 16 times. A career Grand Slam in Doubles as well is merely a testament to his versatility across different formats and surfaces.
In his 1979 autobiography, Jack Kramer wrote, "Emerson was the best doubles player of all the moderns, very possibly the best forehand player of all time. He was so quick he could cover everything. He had the perfect doubles shots, a backhand that dipped over the net and came in at the server's feet as he moved to net." Such was his genius. Part of the legendary Harry Hopman's coaching school, Emerson was part of Australia's 8 time Davis Cup winning team between 1959 and 1967. In the process, he also compiled a stunning 34-4 record.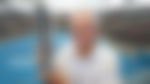 Emerson was inducted in the International Tennis Hall of Fame in 1982 and subsequently, into the Sport Australia Hall of Fame in 1986. With a long standing legacy and numerous records to his name, Emerson played during the Golden Generation prior to the Open Era. With significant rivalries and with immense competition during those times, Emerson's achievements and contributions must never be forgotten, for history has never seen a player so versatile across all formats and for whom domination was just another phrase.
ADVERTISEMENT
Article continues below this ad
ADVERTISEMENT
Article continues below this ad