Lehmann backs Khawaja to come good
Published 09/18/2015, 1:14 PM EDT
By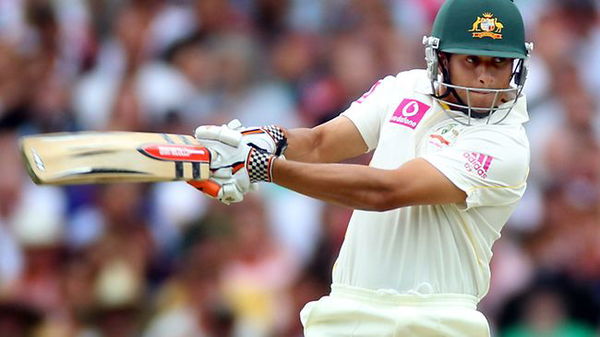 ADVERTISEMENT
Article continues below this ad
As the Ashes settle down on the Aussie winter, they are faced with a refreshing challenge, or rather an opportunity in the eyes of their head coach Darren Lehmann.
The former Aussie batsman urged the domestically experienced and Australia A skipper Usman Khawaja, to grab the opportunity to cement his spot for the baggy greens on the upcoming Bangladeshi tour.
ADVERTISEMENT
Article continues below this ad
"He had a good couple of years and forced his way back into the side," Lehmann was quoted saying to a radio channel based in Adelaide.
"He's going to be one to watch out for in probably both formats in the next couple of years – hopefully he grabs his chance." he said as he backed the Islamabad-born Khawaja.
The Queeslander was supported by the coach as he took up the task of batting probably at even number 3.
"It's up to (Khawaja) now," he said. "He has to just go and play and let his technique and his results and experience do the rest," he was quoted saying.
"He'll get a good run at it. He's been in and out of the side a little bit and only played a few games here and there, but to give him a good run at it and see how he goes would be exciting for the coaching group but also exciting for him and the team." he added.
ADVERTISEMENT
Article continues below this ad
The coach welcomed the selector's move of adding young players like Cameron Bancroft, Joe Burns and even Glenn Maxwell to the test side.
"It's exciting times. Those players were great for us for a long period of time," he said. "Now it is a changing of the guard and (we're going to) find out (who's) the next Michael Clarke and Ryan Harris and Brad Haddin, and get the next superstar generation going." he said.
"But we know there's going to be ups and downs, and they're going to make mistakes sometimes, and that's OK, they're allowed to make mistakes, as long as they're learning the game and going the right way about it." he concluded.
ADVERTISEMENT
Article continues below this ad