Leicester City FC: A possible exodus in store?
Published 06/18/2016, 9:09 AM EDT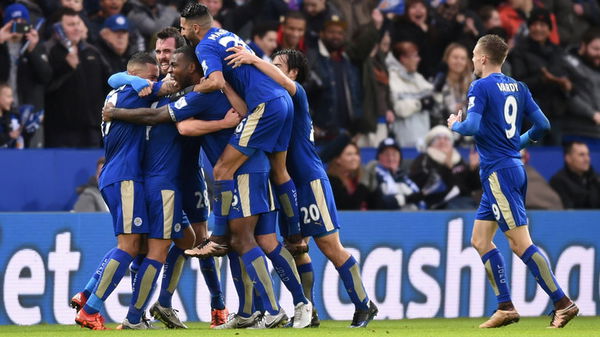 ---
---
Leicester City wrote one of the most inspirational and unexpected stories in the 2015-16 Barclays Premier League season. Their rise from 14th position in the 2014-15 season and a last ditch relegation escape to being crowned the Champions of England in the very next season is as dramatic as it could have been. Claudio Renieri and his troop beat all the odds in their best season in the club's history.
ADVERTISEMENT
Article continues below this ad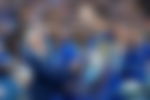 Leicester City had a very good start to the season staying unbeaten in the first 6 games. And from that point onwards, Leicester City had loads of questions and doubts raised against them. First, it was whether they would be able to carry on the good start. Then many believed that their fairy-tale run would end when they would really be tested. And a lot of this came up when they were thrashed by Arsenal fairly early in the season. But they bounced back and went on another impressive run. The next question was whether they would be able to keep this up when the testing festive season ca me along. And they also passed that test with flying colours. Next, it was the question of whether they would be able to hold on to their star performers in the winter transfer window. And Ranieri was able to keep his squad in tact and that prompted many to take Leicester City as serious title contenders. And as the season went on, the Foxes just grew in stature and displayed some high quality football and in the end were the worthy winners of the title.
ADVERTISEMENT
Article continues below this ad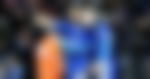 But the impressive title win was not enough to stop the questions pouring in. With the footballing world turning their heads towards the International tournaments such as the Copa America and The Euro Cup, the clubs are getting their time to sort a few things out and to think about their future season. But when it comes to transfers, all eyes will again be on Leicester City and their squad.
Claudio Ranieri won lots of credits for turning an average looking side on paper into the champions of England. And many sung praises as to how Leicester did not 'buy' their way to the title. This dramatic season saw the Foxes offering some exceptional performances and performers. Leading the line in this section would be the likes of the record breaking Jamie Vardy, PFA Player of the year Riyadh Mahrez, N'golo Kante, Christian Fuchs etc. And the latest set of questions on everyones mind include what all additions Leicester City will make for the upcoming season. And more importantly, "Will they be able to keep hold of their new superstars?"
As the teams are getting ready for their international schedules, transfer headlines are also making its way to the front pages. And one such recent one was that of a rumoured link between striker Jamie Vardy and Arsenal. Some reports also said that Vardy had even completed his medical for Arsenal after they had activated his release clause. But as his team-mates have said, Vardy is now focused on his England duties as the Three Lions look to end their 50 year wait for a major trophy.  But what this rumour has done is to deepend the doubts of whether Leicester City would be able to keep hold of its star players. So, if this Vardy deal does happen, it might be the beginning of an exodus at Leicester City. With the more established clubs being interested in players such as Mahrez and Kante, it will be testing times for Leicester and Claudio Ranieri.
ADVERTISEMENT
Article continues below this ad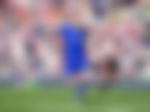 Leicester City, as the champions of England, are assured of a Champions League group phase entry from pot 1. This could be the biggest factor that could hold the players back from moving to other clubs. And with a healthy prize money along with the revenue they are going to make with the Champions League entry, Leicester could well end up building a very strong squad that could surprise the league for a few more years to come. But the difference between adding to their roster and replacing their roster can be two entirely different things. And the brand of football they played and a possibility to strengthen their squad even further, Leicester could well be able to keep their players with them. They are the champions and a player moving to any other English club would mean theoretically going a step downwards.The fact that none of them were superstars before Leicester won the title can make the players think twice about the amount of playing time and the nature of it that they are going to get at their possible new destinations. Ranieri had earlier mentioned the same during the winter transfer window. But now most of them have grown further in stature and they might well believe that they can make it into any starting lineup.
Players such as Mahrez, Fuchs and Kante have given us the indication that their immediate future will be with the Foxes itself. But as the Vardy saga unfolded, the transfer window might turn out to be crazy as we have seen in the past. With the way the Premier League is turning out to be, no team is guaranteed consistent success as Chelsea found out last season. And the fact that Leicester City's rise to the top is an unexpected one can also raise a doubt whether they can stay up there with the so called big clubs. Though not identical, we can look at how Aston Villa more recently got relegated after not being able to hold onto some key players such as Delph, Benteke, Weimann etc. but Leicester City players have a lot more in their hands after earning the Champions tag and an assured Champions League spot. And if ever the bigger clubs come with offers, they will have to come with hefty cashbags as Leicester will be trying their best to keep hold of most of them. And even if they are not able to, they might well end up with a lot more money to bring in suitable replacements.
ADVERTISEMENT
Article continues below this ad
But it is a clear fact that Leicester City only want to bolster their squad and want to spend as little time as possible in finding the replacements. It will be interesting to see the transfer market activities of the Foxes. But with the situations in hand, it will be hard to believe that a sudden exodus will occur at Leicester City. But if they do not pull off a good enough season then most of the players will have to stay around and think about what could have been. It will be exciting if Leicester do hold onto their squad and prove to their doubters that they were not one season wonders. But as we all know, the Premier League and the transfer window can surprise you and excite you at the same time. We will have to wait and see how Leicester fare next season.
Trending Stories