Lesser known facts about Andy Murray
Published 11/05/2016, 2:10 AM EDT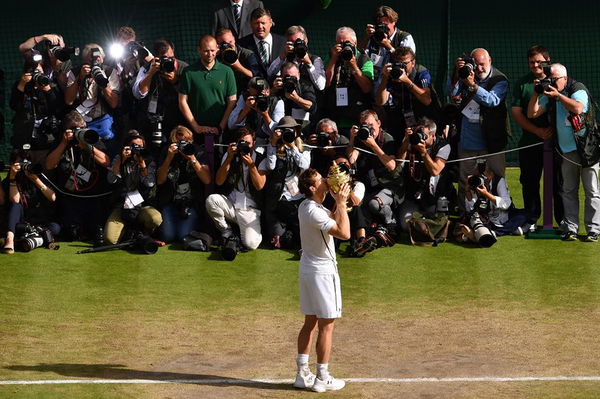 ---
---
Andy Murray's extra-ordinary tennis skills are there for all to see. His immense talent on-court is what has made him a three-time grand slam champion and a permanent feature of the 'Big Four' of the male tennis circuit. Murray is currently at the cusp of becoming the World No.1 if he wins against Milos Raonic in the semi-final at the BNP Paribas Open. While tennis fans very well know how Andy is on court, the usually shy Scot seldom opens up about his life outside the tennis arena.
ADVERTISEMENT
Article continues below this ad
Here we present you some facts about the world no. 2 (potential World No.1), you may never have heard of-
Murray has a superstition that he won't hold a trophy he hasn't won, for fear it will bring him bad luck.
ADVERTISEMENT
Article continues below this ad
As an eight-year-old boy he was caught up in the Dunblane massacre in 1996. Gunman Thomas Hamilton burst into Dunblane Primary School and began firing at pupils. He killed 16 children and a teacher. Murray generally prefers not to comment on the horrifying incident. He revealed in his autobiography that he and his brother Jamie were on their way to the school gym when they heard the gunshots coming from a classroom. They hid under a desk in the headmaster's office. Murray actually knew Hamilton, a former scout leader, because he attended a youth group he ran. His mother Judy had even given Hamilton lifts in her car.
"That is probably another reason why I don't want to look back at it," he has said. He also added that it was hard to come to terms with having "a murderer in your car, sitting next to your mum".
He put off alcohol for life as a 16-year-old. It happened during a night on the town in Barcelona, where he was at a tennis camp. Drinking led to him being physically sick and ashamed of his behavior. He never repeated it.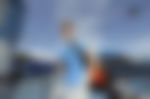 He once bought a Ferrari but later sold it because he thought it was "too flash".
Murray is well-known for having knee problems. But, one of the reasons is that he was born with a bipartite patella, a condition where the kneecap remains as two separate bones instead of fusing together.
Why does Murray swear so much? He used to listen to tapes of the expletive-prone comedian Billy Connolly while travelling to tournaments. "That's probably the reason," he says. In 2006, the 18-year-old Scot was fined £1,500 for swearing at the umpire during a Davis Cup doubles match. He refused to shake hands with the umpire at the end.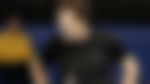 In 2004 he accidentally locked himself in his hotel bathroom, meaning he almost failed to collect his BBC Young Sports Personality of the Year award.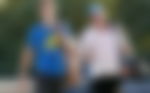 Ivan Lendl apparently wanted to coach Murray. This is because he was intrigued by Murray's failure to win a Grand Slam, something which resonated with his own experience of losing four Grand Slam finals before his first big win. Lendl believed he could turn around Murray's fortunes as he did his own.
Murray's middle name is Barron, which translates from Old English as "young warrior".
10.He first played Novak Djokovic aged 11 when they were two of the biggest stars on the junior circuit. Murray beat the Serb in straight sets and they have been close friends ever since.
In 2010, Murray admitted he had thought about retiring after a doctor had to treat him on the court when he felt ill during a match played in 33°C (91°F) in Cincinnati.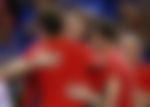 Murray's left-hand ring finger bears a permanent scar from an incident when, as a 10-year-old, he beat his older brother Jamie for the first time. Andy taunted him so much that Jamie smashed his fist down on Andy's left hand. The blow left a permanent dent on his ring finger and he has been unable to grow the nail on it ever since.
Murray likes to relax by going go-karting and playing computer games. He never travels without his PlayStation.
ADVERTISEMENT
Article continues below this ad
Murray won the US Open – his first Grand Slam title – on September 10, 2012. Fred Perry, the last Briton to win the tournament, also won his last Grand Slam on the same date in 1936.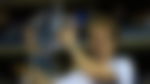 ADVERTISEMENT
Article continues below this ad
Who keeps Murray focused on court? His mum? His wife? No – it's his coach Ivan Lendl. "When I look to the box and see him there I feel much calmer," he says.