Some lesser known facts about Shivnarine Chanderpaul
Published 01/23/2016, 12:36 PM EST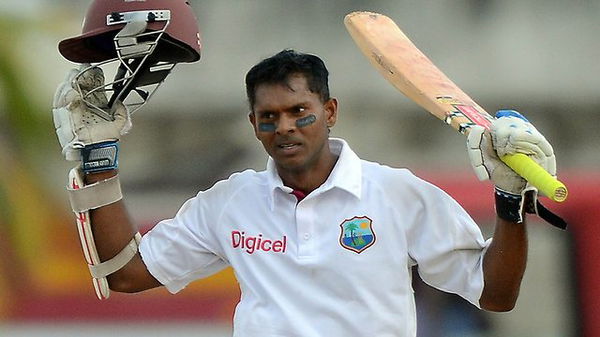 Veteran West Indies cricketer Shivnarine Chanderpaul, nicknamed "The Tiger", has played 164 Tests during his 21-year-long career and scored a whopping 11867 runs with 30 tons and 66 fifties at an impressive average of 51.37 to be placed 7th on the all-time highest scorers list. He performed well in the ODIs too, scoring 8778 runs with 11 centuries and 59 half-centuries and an average of around 41 in 268 ODIs.
ADVERTISEMENT
Article continues below this ad
So we at EssentiallySports bring you 10 lesser known facts about the legendary Shivnarine Chanderpaul.
ADVERTISEMENT
Article continues below this ad
A huge number of West Indian players are from Indian origin for example Ramnaresh Sarwan, Ravi Rampaul, Sunil Naraine etc. West Indies have always managed to have a whole assembly line of quality cricketers of Indian origin in their line up like Sonny Ramadhin, Rohan Kanhai, Alvin Kallicharran . All these players have contributed to West Indies greatly But, Shivnarine Chanderpaul happens to be the only Indo-Caribbean cricketer to have featured in 100 or more tests for the West Indies. Chanderpaul has also retained his ancestral religion of Hinduism.
The left-handed middle order batsman holds the record for being on the crease for more than 1000 minutes between dismissals when he batted for 1,513 minutes against India in 2002. He also happens to be the only international player to have repeated this feat 4 times in his 21-year career. Chanderpaul is also the only batsman in Test cricket to have faced 1,000 consecutive balls without getting out when he faced 1,051 balls against India in 2002.
This fact is for all those cricket fans who wondered what those little black paints or smudges under his eyes were. They were actually a pair of two anti-glare stickers that he pastes under his eyes to refract the sunlight to get a better view of the cricket ball. These strips got so popular that Digicel began to sponsor them.
Chanderpaul wears his facial advertising marquees to promote the mobile phone company.
The 'tiger' has won 16 Man-of-the-Match awards and 4 Man-Of-the-Series awards in ODIs. He has also bagged 11 Man-of-the-Match trophies and 7 Man-Of-the-Series awards in his Test career. He was also declared both ICC Player of the Year and Wisden Cricketer of the Year in 2008. There is a street named after Shiv Chanderpaul in Georgetown, the capital of Guyana which happens to be Chanderpaul's hometown.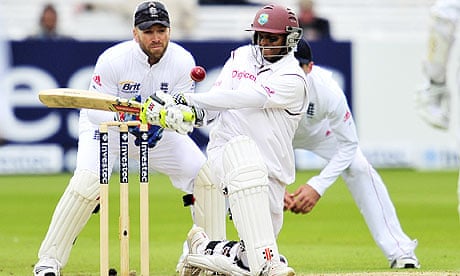 Shivnarine Chanderpaul scored a mammoth 203 not out in his first Test as captain against South Africa in 2005 and therefore holds the world record for 203 being the second highest score by any debutant captain after Graham Dowling's 239.
Chanderpaul, a specialist batsman, rolled his arm over once a while to bowl his leg breaks and for all bowlers who have never taken two wickets in a Test innings, Chanderpaul has most Test wickets (9).
ADVERTISEMENT
Article continues below this ad
In 2003, he went berserk against Australia when he scored a 69-ball hundred at that time the third-fastest in the history of the sport. In 2008, with 10 required off two balls, he smashed Chaminda Vaas for a four and a six to win the game for West Indies. Rohan Kanhai, former West Indian legend, has rightly nick named him as " The Tiger" because of his calm and peaceful behavior on the field but when it came to batting in pressure situations, he knew exactly how to attack and tear down the opponent to the advantage of his team.
ADVERTISEMENT
Article continues below this ad
In December 2013, Chanderpaul scored his 29th test century against New Zealand in the 3rd test match at Hamilton to equal Donald Bradman's record of 29 international test centuries. During the process, Chanderpaul also became the seventh highest test run-scorer, overtaking Allan Border's tally of 11,174 runs. This was also his 17th unbeaten test ton, a new record overtaking Sachin Tendulkar's record of 16 unbeaten tons.