"Let Your Eyes Trick You!"- Daniel Cormier Reveals His Only "Cheating" Incident
Published 05/26/2020, 4:04 AM EDT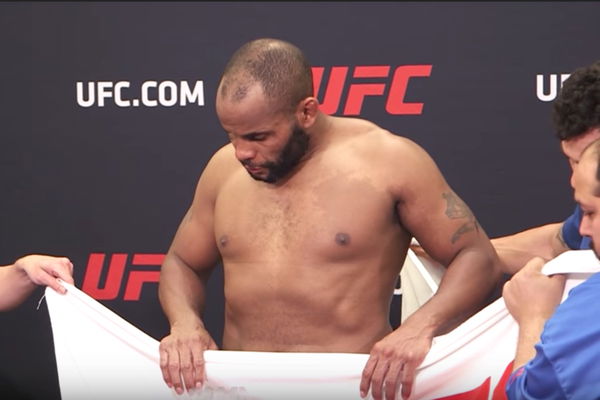 ---
---
Daniel Cormier is one of the best guys in the fight business when it comes to honesty. The former Light Heavyweight Champion has never been on the wrong side of the USADA.
ADVERTISEMENT
Article continues below this ad
He appeared in an interview with Ariel Helwani to discuss Conor McGregor's GOAT list fiasco. DC said that he should be eligible to be on any GOAT list, given his clean track record. Speaking about his absence from many such lists with Helwani, DC said,
"It's so odd. I don't know what it is that makes people not respect what you've [talking about himself] done. But maybe you're one of those guys who's legacy will be respected and held in [higher regard] when you're gone. The reality is, I did this thing all the way right. I never tested positive for anything. The only thing that they can ever say that I cheated with was the thing in Buffalo. The towel thing."
ADVERTISEMENT
Article continues below this ad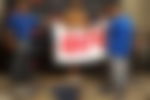 What was this towel thing that DC is talking about?
Back in 2017, when DC sat Light Heavyweight throne, a certain incident at the weigh-ins for his fight with Anthony "Rumble" Johnson stirred up a huge controversy.
Daniel Cormier denies ever having held the towel
At the weigh-ins for UFC 210, the then LH Champion, DC, weighed in at 206.2 pounds. Devastated, he went back with his team, demanding a re-weigh. Even though he'd ensured that he was in-weight on a brand new scale prior to the official weigh-ins, he turned out overweight. This did not sit well with DC.
ADVERTISEMENT
Article continues below this ad
Within two minutes, he returned to the official weighing scale, visibly fuming. Surprisingly, in a matter of two minutes, his weight came down by 1.2 pounds! This highly odd incident attracted controversy from all around. And DC made matters worse for himself. He very clearly held the towel that they used to hide a fighter as he removes his clothes.
Whether he put weight on it or not, no one knows. In a post-fight interview, he revealed that he did not even realize that he was holding the towel. And now, 3 years later, he had this to say:
ADVERTISEMENT
Article continues below this ad
"Everybody's like, 'Oh! You held the towel.' I didn't hold the towel! But if you wanna say that I held the towel, okay! If you wanna let your eyes trick you, let your eyes trick you! It was all an illusion. Say, by chance, that I did touch the towel very slightly. Right? That's the biggest thing that you've got to hold against me! You've got people on the top of this list with 2,3,4,5 failed steroid tests? That's crazy!"
What do you think about DC's views? Which position does he come at in your GOAT list? Let us know in the comments section!