'Let's Go'- 100 Thieves or TSM? Fuslie Psychs Her Fans Out
Published 04/26/2021, 7:56 AM EDT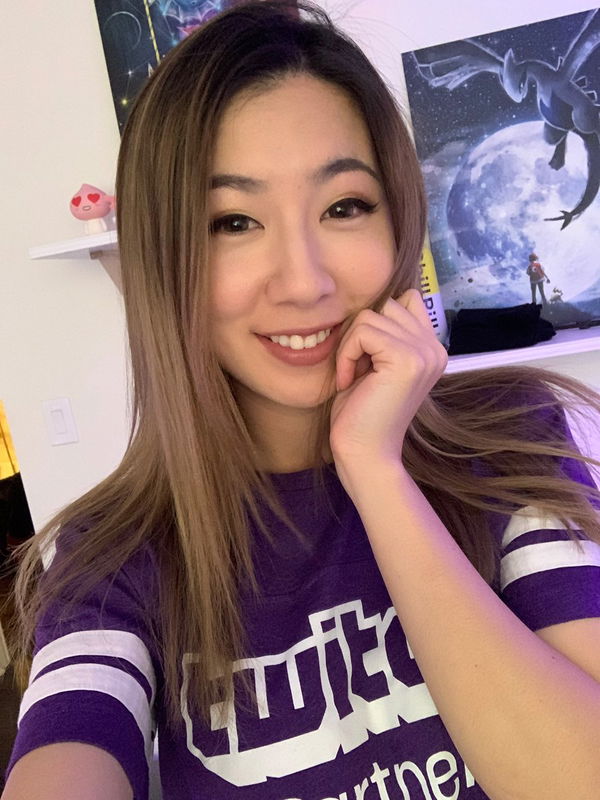 ---
---
Every popular streamer in the world is joining some Esports organization or the other. Many of these teams want more creators that can help them grow and extend their reach in the community. Recently popular Esports organizations like Faze Clan and 100 Thieves revealed that they were interested in signing female streamers to their group.
ADVERTISEMENT
Article continues below this ad
One of the most popular choices in the industry currently is Leslie Fu, aka Fuslie, and she almost gave everyone a shock after she joked about joining one of them.
Both FaZe Clan and 100 Thieves have confirmed they are looking for more female streamers and creators, alright who some of the best ladies in the business?

— Jake Lucky (@JakeSucky) April 8, 2021
ADVERTISEMENT
Article continues below this ad
Fuslie talks about leaving the independent streaming life for 100 Thieves
Following Valkyrae and Courage's promotion to co-owners of 100 Thieves, fans expected the team to sign more creators to their group. Many of them suspected that they would invite streamers that are currently creating content as individuals.
One streamer that tops the list for any organization is Fuslie. She often streams with popular creators from OfflineTV and friends like Valkyrae. It looked like it was finally happening after she almost gave everyone a massive surprise.
While streaming with her fiance Edison Park, she was counting numbers in Spanish. But instead of saying cien for 100, she shouted '100 Thieves' and then told everyone that she was joining it.
" Uno, dos, tres, cuatro, cinco, seis, siete, ocho, nueve, no, no, noventa y nueve, CIEN. 100 Thieves, let's go, I am joining, and that's the announcement."
ADVERTISEMENT
Article continues below this ad
She then reveals to everyone that it was a joke
After she gave her announcement, Edison, who was sitting behind her, asked about her idea to join TSM. She gave him a gesture to zip his mouth, leaving more fans confused about her decision. But in the end, she finally revealed that it was a joke, and then said that she only did it because she saw her chat spam 100 Thieves during her counting.
"No, no, guys, it's not true, this is not real. As I was counting through 100, you guys were saying it and I thought that this would be lit."
ADVERTISEMENT
Article continues below this ad
But she said that it would be a very cool way to announce her move to the organization if she ever decided to. So fans don't have to worry about the doors for her entry to any of these crews being closed. Maybe this little joke might be a sign of something big in the future.
Trending Stories