Lewis Hamilton & Co. Have a Steep Climb Against Dominant Red Bull Despite Accelerated Car Upgrades
Published 03/14/2023, 5:30 AM EDT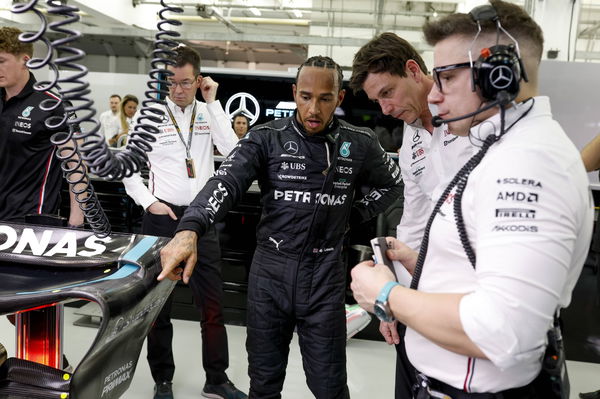 Despite all the hype after the livery unveiling, the Mercedes W14 fell short of expectations. In fact, the team did everything in its power to gain speed and a competitive advantage with their 2023 challenger. However, in reality, the W14 is not far from its predecessor, just without the porpoising issue. The race in Bahrain was a testament to that. Falling short of expectations, the team is now fast-tracking its upgrade timeline. Mercedes is bringing a few extra parts to the Saudi Arabian GP to give Lewis Hamilton and Co. a chance to fight the dominant Red Bulls.
ADVERTISEMENT
Article continues below this ad
The team and the boss had high hopes from the W14, but all hopes have died down. Now working with their reality, the team is bringing a few new parts to Jeddah that were in the pipeline for a while. Auto-motor-und-sport reveals Mercedes are hoping these steps will take the team in the right direction.
ADVERTISEMENT
Article continues below this ad
However, despite the optimism, the boss, Toto Wolff, is still realistic about their chances of catching Red Bull in Jeddah. He believes it will take "big steps" to catch the front runners. When are these big changes coming?
According to the report, Mercedes will bring big changes to the car in Imola. Additionally, these changes have been in the wind tunnel since winter break, but Mercedes will only reveal them in the Italian GP. Although it would be bold to assume one upgrade package will be enough to catch the already superior and ever-evolving Red Bull.
However, the team and the drivers are not losing hope after just the first race of the season. Hamilton echoed this attitude after the race in the desert.
Lewis Hamilton staying optimistic after their disastrous race in Bahrain
ADVERTISEMENT
Article continues below this ad
The Brit did not expect to be left so far lagging behind Red Bull and Ferrari. To add insult to injury, add Aston Martin to the mix and the team had a disastrous outing in Bahrain. Despite that, the Brit is remaining optimistic as per his comments quoted by The Irish Sun.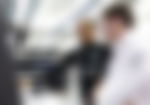 "We know we are not where we need to be, and we know that this isn't the right car. It is a difficult one. But I've just got to try and stay positive, keep my head up, and keep pushing the guys. Keep trying to be a positive light for them and get the best points I can," said Hamilton.
ADVERTISEMENT
Article continues below this ad
WATCH THIS STORY: Lewis Hamilton Jumps Off a Plane Amidst His Mental Health Woes
The Brackley outfit needs some serious upgrades to get back on track. All hopes hang on the upgrades in Jeddah. It will be interesting to see if Mercedes does take a leap forward in the competition.
Edited By: Akash Pandhare