Lewis Hamilton Given a Warning over Potential Rosberg Repeat
Published 05/05/2019, 7:53 AM EDT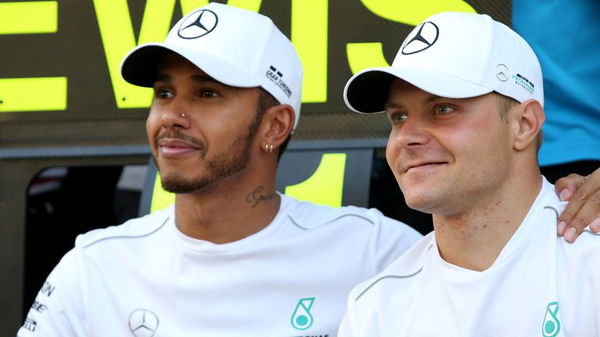 Mercedes team principal Toto Wolff still gets nightmares of the 2016 Formula One season. That was the year that the relationship between Lewis Hamilton and Nico Rosberg literally hit rock bottom. Things culminated in both Hamilton and Rosberg colliding at the Spanish GP in Barcelona.
ADVERTISEMENT
Article continues below this ad
Although Rosberg won the championship, things were never the same between them. It even got to a point where, after Rosberg's retirement, Lewis Hamilton did not even want Rosberg to interview him. Now, Mercedes boss Toto Wolff is hoping that it will not be deja vu with Valtteri Bottas.
Currently, both Lewis Hamilton and Valtteri Bottas have taken four 1-2 finishes in 4 races. Hamilton won two and Bottas won the other two.
ADVERTISEMENT
Article continues below this ad
"It reminds me a little bit of that situation," said Wolff. "You have two drivers that have the ability and ambition to win a championship."
"And it's up to us, together with them, to be very aware of that situation and remember that, very quickly, Vettel or Leclerc could be back into the game.
"We mustn't be carried away with the first four results. There's 21 races to do.
"And definitely the relationship matters in order to avoid what we went through between Nico and Lewis."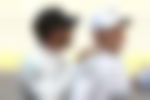 Wolff was thanking his lucky stars that Lewis Hamilton and Valtteri Bottas share a good relationship.
"I think we are lucky that they have a very good relationship," he added. "They get on with each other.
"There are not a lot of games in the background, and I'm very happy about that. But as a matter of fact we have to be conscious that we have seen relationships deteriorate.
"Both of the drivers have an ambition to win the championship. We want them to be feisty in the car, lions in the car, so you can't expect the behaviour of a sheep.
"But the respect needs to stay in there and we're very strong as a team and we wouldn't allow a relationship between drivers to deteriorate to a point where it has a negative effect on the team.
ADVERTISEMENT
Article continues below this ad
"If that would ever be the case again, we will issue yellow and red cards. But we are not there."
Lewis Hamilton later spoke about Bottas and the camaraderie that they share. He was asked whether their relationship will change because of the fact that they are battling for the title.
"I can't tell you what will happen further in the year, I can't judge if one's character will change or not.
ADVERTISEMENT
Article continues below this ad
"Drivers in the past didn't stick to rules of engagement that we have as a team. And Valtteri and I do, or Valtteri does."