Lewis Hamilton Has Special Words of Appreciation for Valtteri Bottas: 'Don't Know Any Driver Who Does That'
Published 01/10/2021, 9:20 AM EST
Valtteri Bottas has been subject to one of the most challenging environments at Mercedes. He drives alongside the champion of this era and although they drive the same car; it is hard for him to catch on. However, none has ever seen the Finn whining or fussing about it and Sir Lewis Hamilton applauds that.
ADVERTISEMENT
Article continues below this ad
Mercedes will be pleased to read that Lewis had a clear lead over the rest of the pilots in 2020. However, the 124 points buffer against Bottas would worry them a bit. The pattern suggests at Bottas being vulnerable to the other teams and that might choke the Mercedes dominance in the future.
Nonetheless, neither the team nor its principal appears bothered about Bottas' season. On the contrary, they have defended their number 77.
ADVERTISEMENT
Article continues below this ad
Toto Wolff had earlier stated that it was an unlucky season for Valtteri. He had to encounter several unfortunate incidents that affected his performance. Thus there is no reason to be concerned about his future.
In addition to that, Lewis Hamilton earlier praised the mentality of his teammate. He highlighted that even after finishing behind him almost every weekend, Bottas never gets demoralized. He is back again the next weekend with that same vigor and determination to race.
"When I talk about people need to give Valtteri his due respect, I think you've got to remember who he's driving up against; it's not easy being my teammate, you know. But he comes in, weekend in weekend out, with the same mentality, he's never moaning, complaining that something's wrong with the car, it's always 'I've got to do a better job', and I don't know any driver that does that," expressed Hamilton.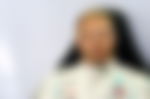 Valtteri Bottas gets stronger each year
Valtteri Bottas could have definitely given up on his season after the Sakhir GP pit stop blunder. Yet, the Finn knew better. Coming back from that race and defeating Hamilton in a head-to-head battle requires nerves of steel. Bottas clearly made a statement that he would not give up at any cost.
ADVERTISEMENT
Article continues below this ad
Many pundits have already pointed out the pitiable state of Bottas at Mercedes. On the flip side, although the results may disappoint him, he will not find a better cockpit on the grid. Thus, his focus is challenging Hamilton no matter what.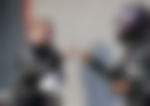 Incidentally, he has been doing so as well. Over the past five years at Mercedes, he has improved by leaps and bounds. He would be the first one to agree that 2020 was not his best season with the team, but considerable progress was spotted and that becomes crucial for 2021.
ADVERTISEMENT
Article continues below this ad
"I think Valtteri… is getting stronger and stronger each year. You've seen this year, I think, whilst the points gap now is where it is, if you look at a lot of qualifying, it was the smallest of margins. So closing the gap in qualifying he has done already, which has made it quite challenging," concluded Hamilton.